AS SEEN ON
PAWN STARS
Joel Magee is Pawn Stars's go-to Disney expert and appraiser. Catch him on the History Channel, during the 16th season of the award-winning reality series.
Make sure on your next trip to Las Vegas to visit  the famous Gold and Silver Pawn Shop (713 S Las Vegas Blvd, Las Vegas, NV 89101). Next door is the new Pawn Plaza  with Rick Harrison's new Rollin Smoke BBQ restaurant and Chumlee's Candy Shop. The Gold and Silver Pawn Shop now offers behind-the-scenes tours and fans have the opportunity to meet-and-greet with Rick, Corey, and Chumlee. Interested fans could get more info at gspawn.com.
Also make sure to see the brand new Rick Harrison Collection, a high-end gallery and boutique at the Grand Canal Shoppes at The Venetian Hotel, Las Vegas.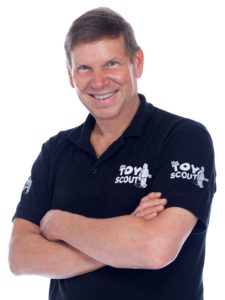 THE TOY SCOUT AS SEEN ON…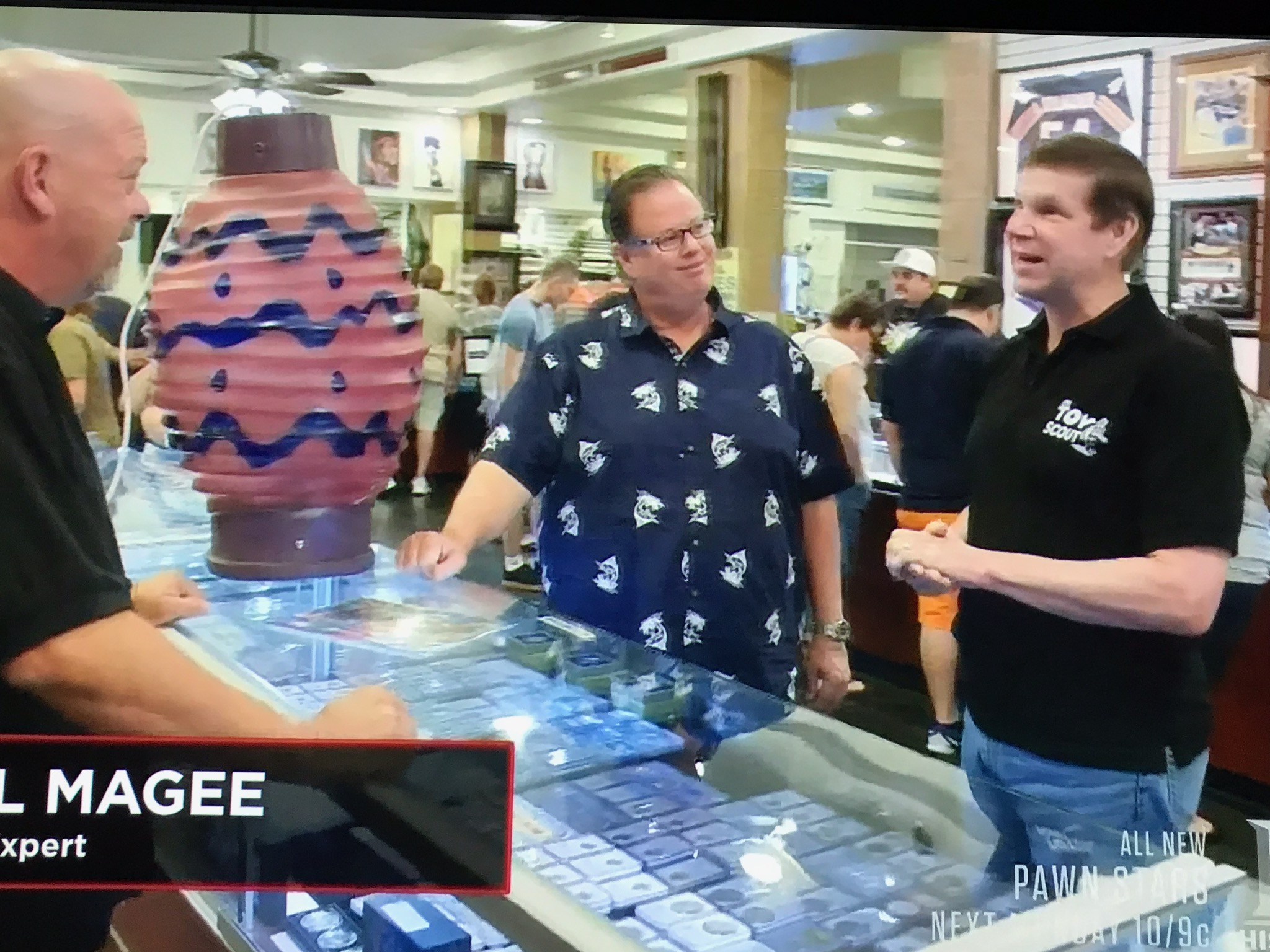 Joel visits Rick Harrison in the world famous Gold & Silver Pawn Shop in Las Vegas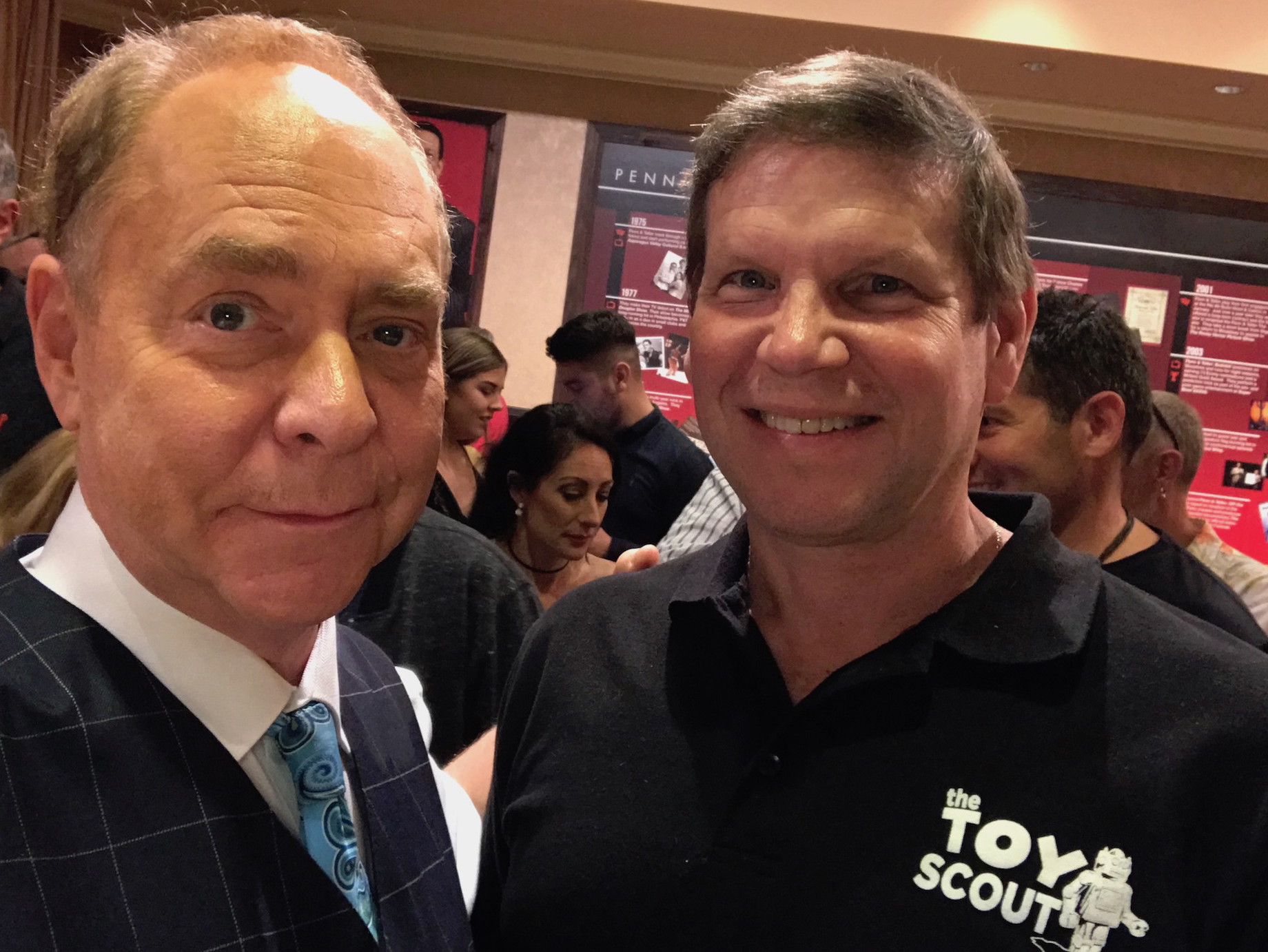 Joel with  world renowned  magician Teller of PENN & TELLER while in Las Vegas filming for the brand new 2019 season of PAWN STARS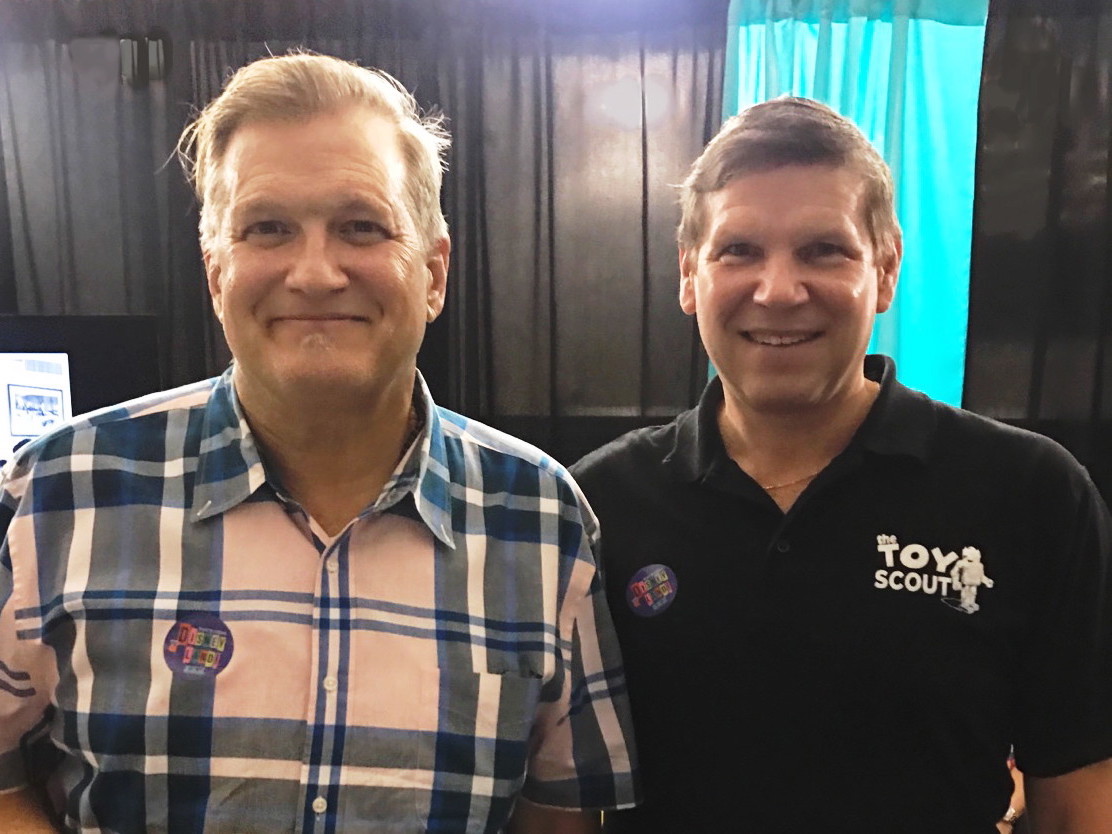 Joel and Drew Carey at the Los Angeles Disneyland Auction 2018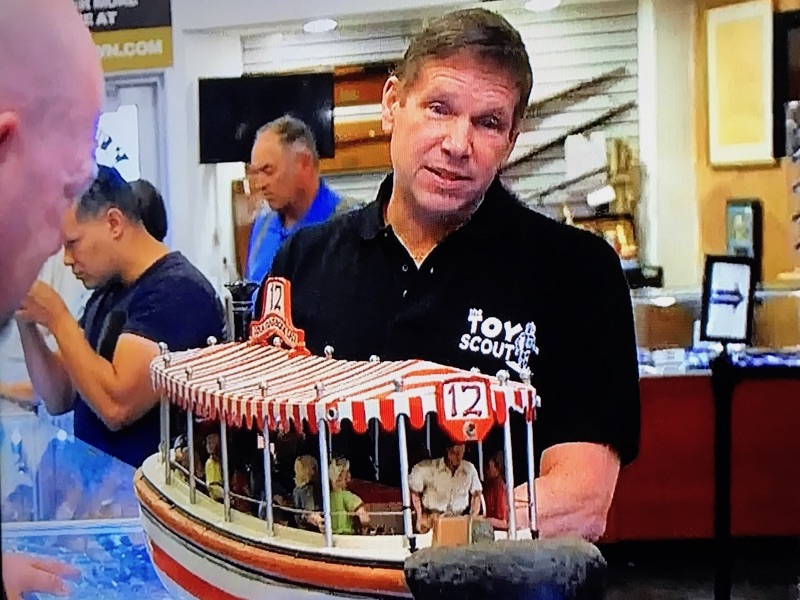 Joel on an episode of Pawn Stars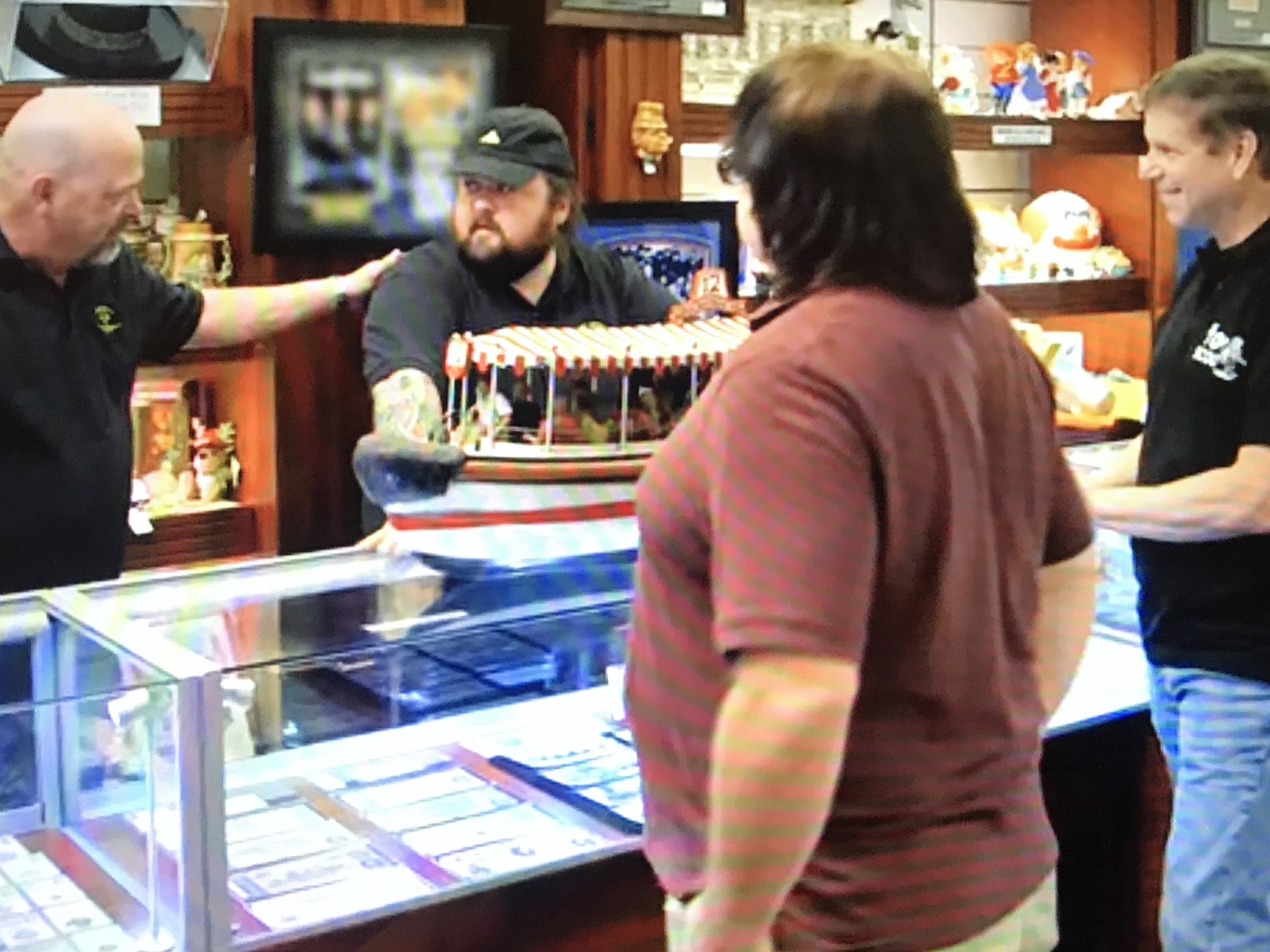 Joel on an episode of Pawn Stars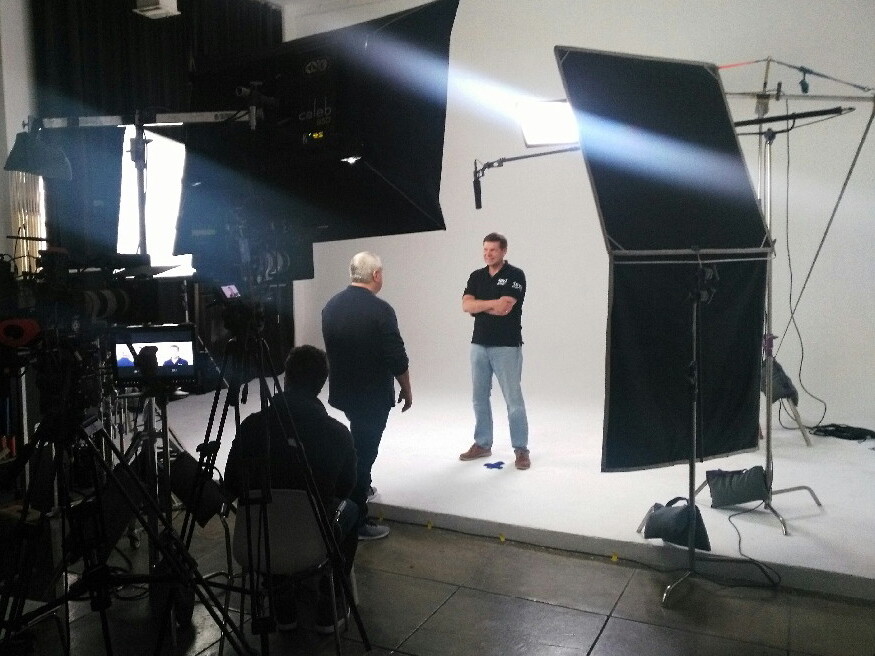 Joel behind the scenes for filming of the pilot episode of THE TOY SCOUT TV sHOW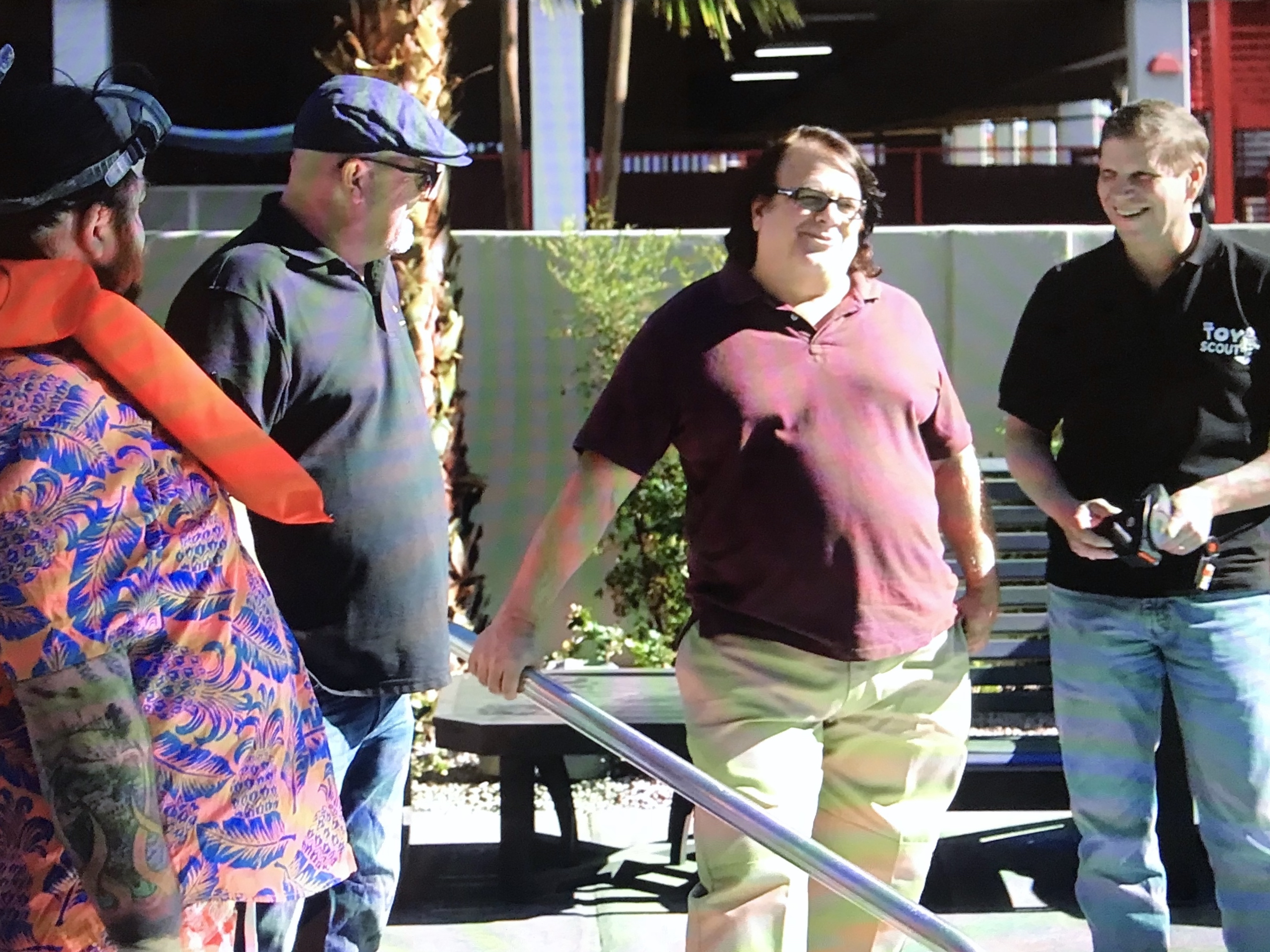 Joel on an episode of Pawn Stars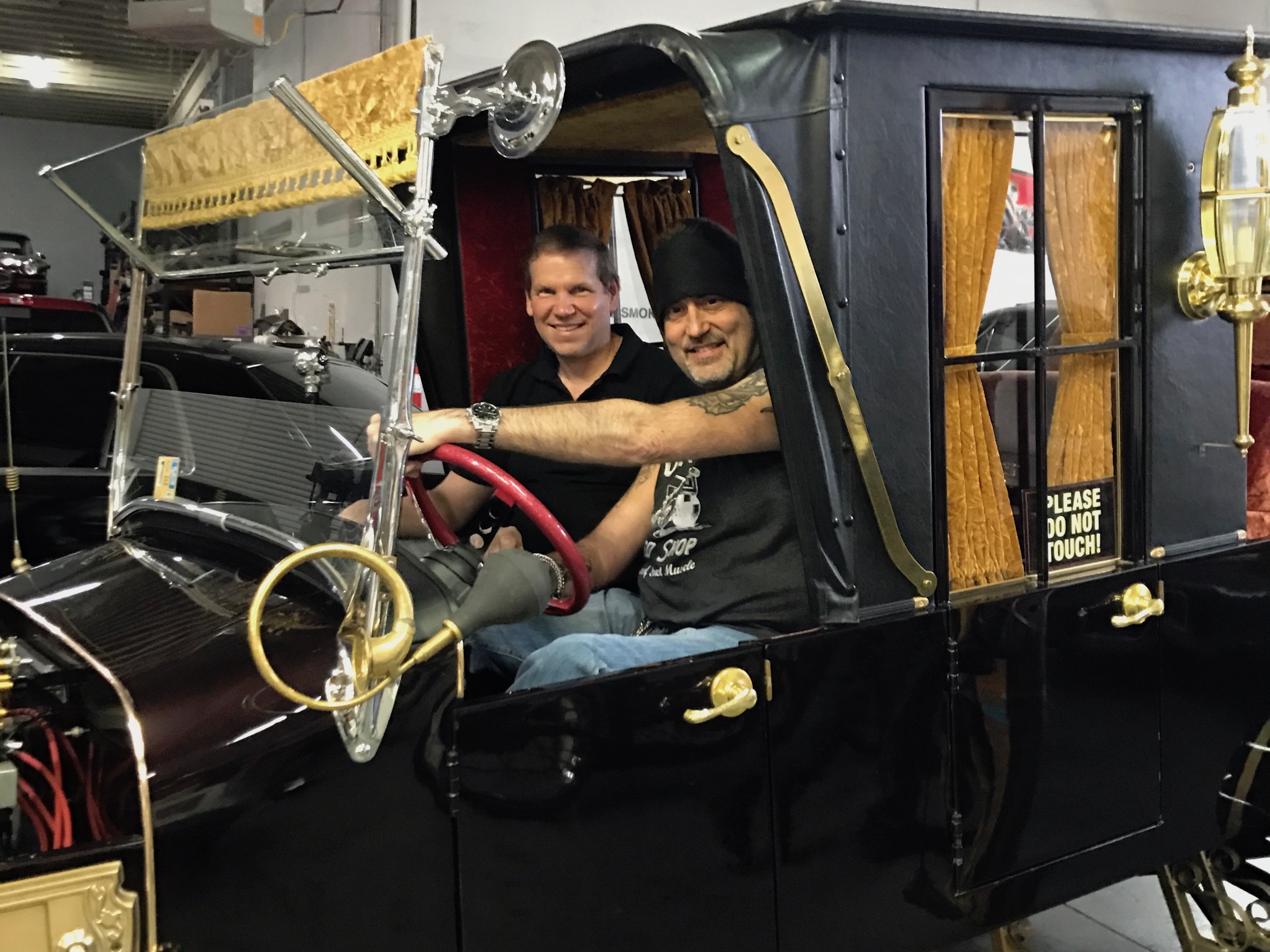 Danny "The Count" Koker from Count's Kustoms takes Joel on a ride in the Munsters Koach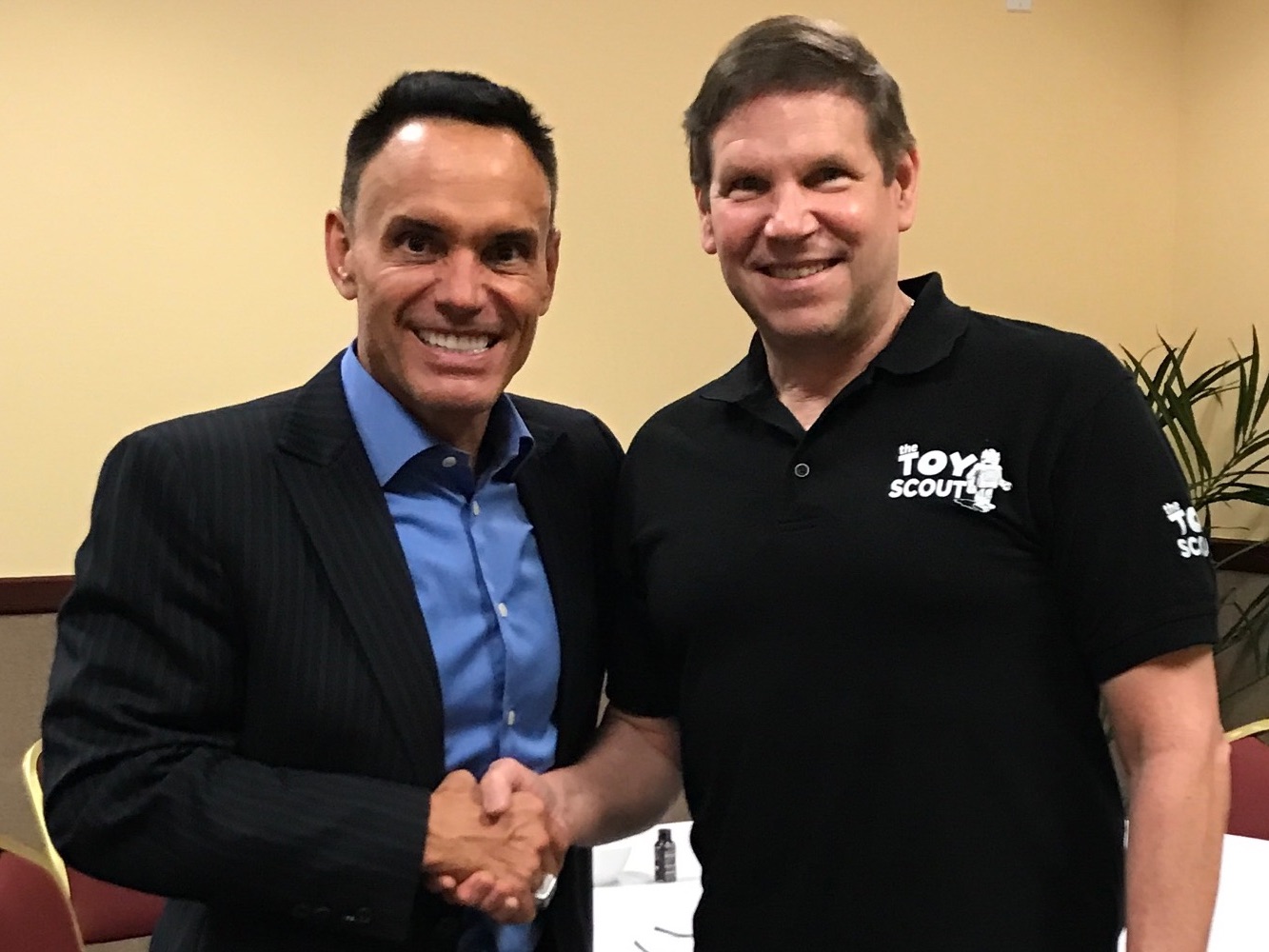 Joel with Kevin Harrington, Shark Tank's original Shark!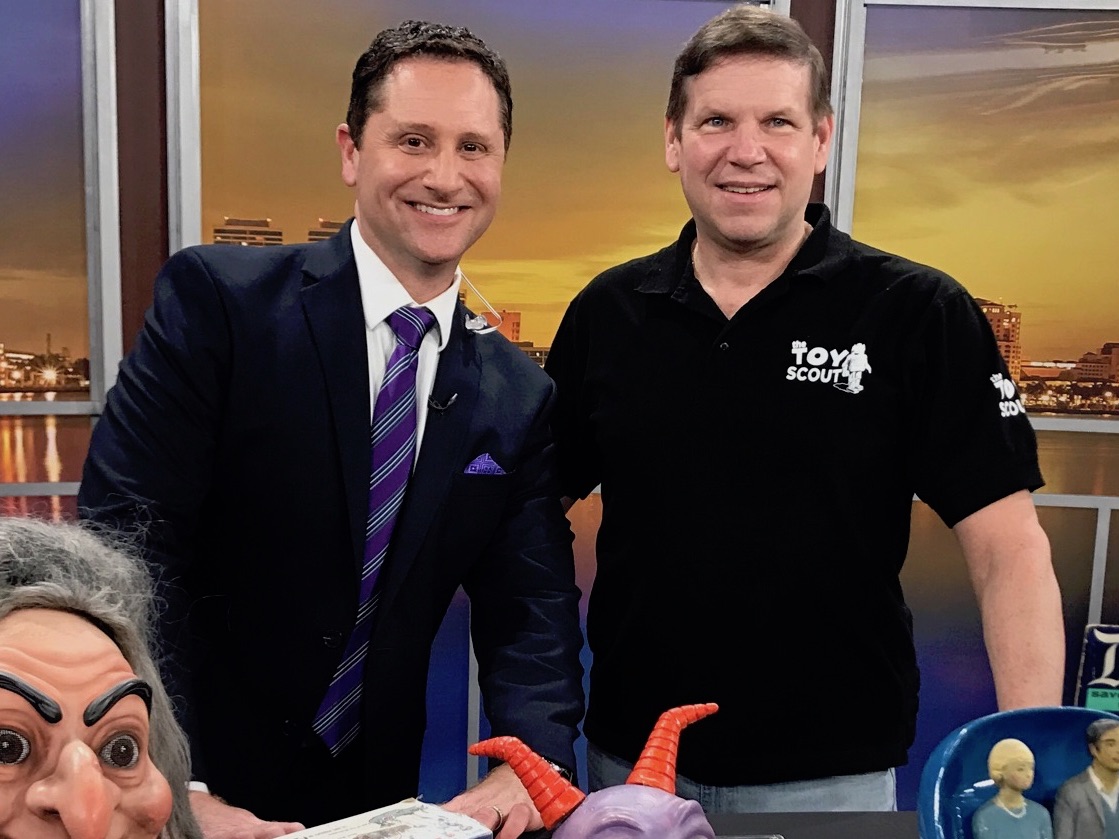 Joel with Glenn Glazer at WPTV Channel 5 NBC in West Palm Beach, FL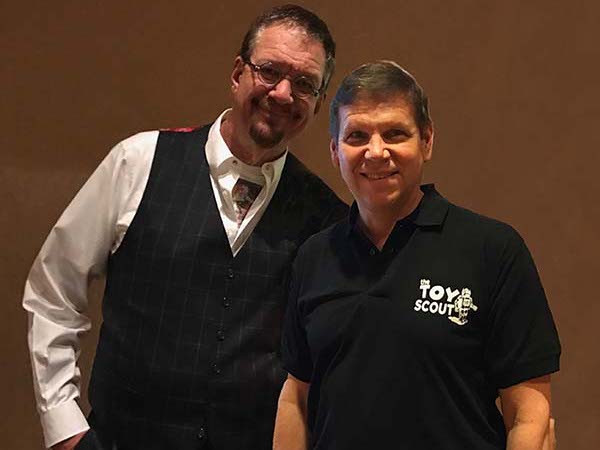 Joel with Penn Jillette, of the world famous magic team Penn & Teller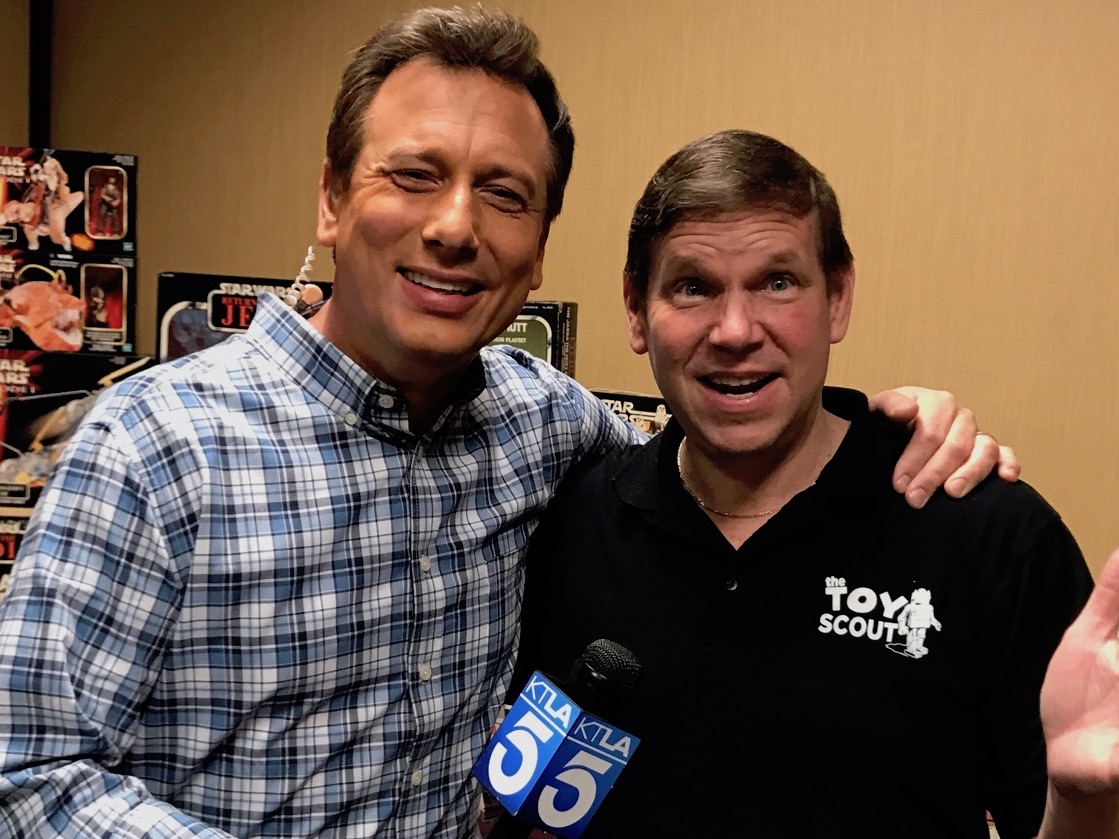 Joel with Chris Burrous at KTLA Channel 5 in Los Angeles, CA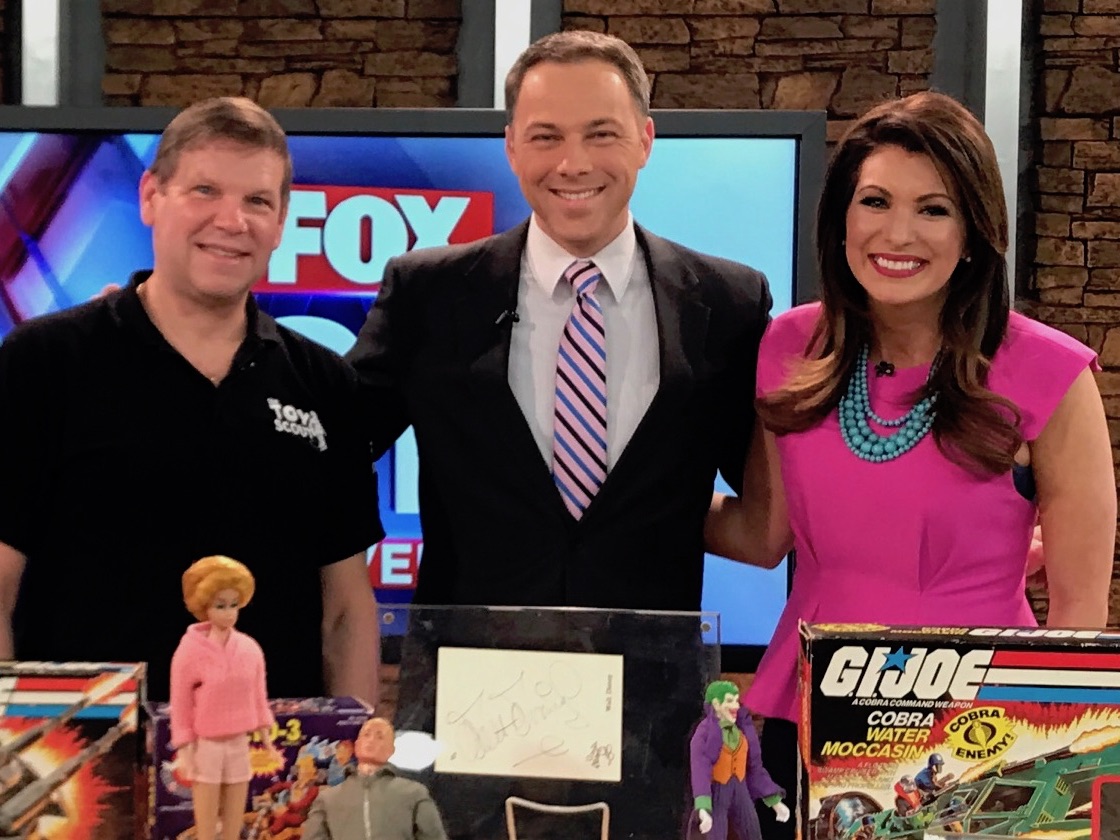 Joel visits good day Colorado Fox 31 Denver April 5, 2018 with hosts Kirk Yuhnke and Megan O'Halloran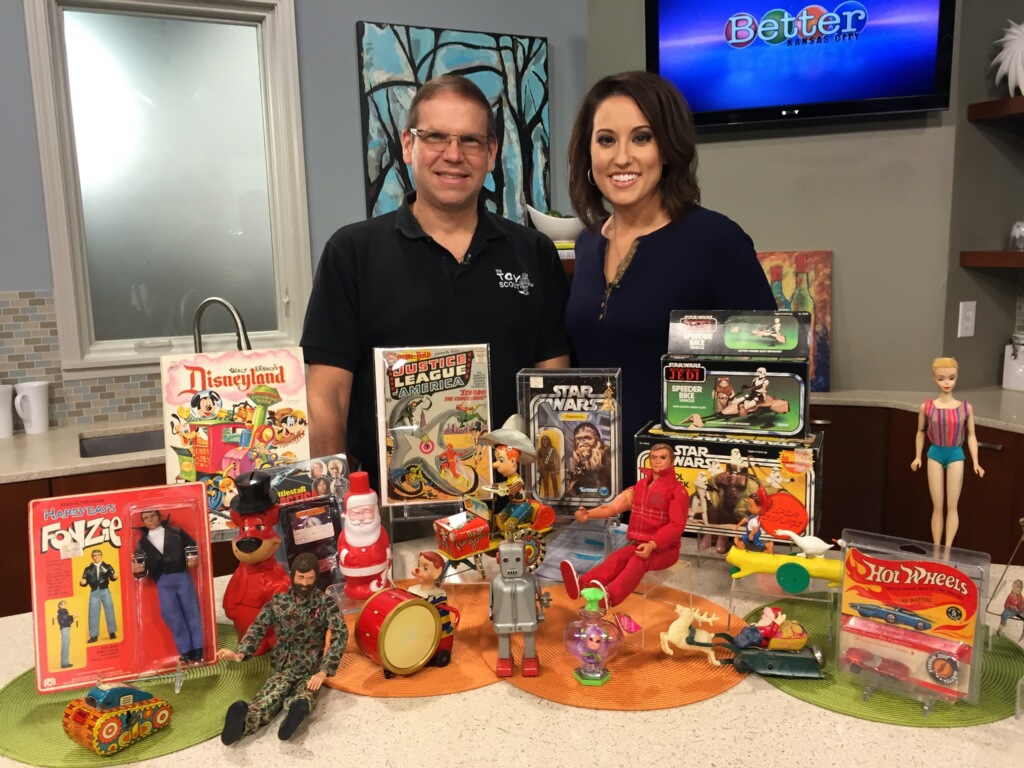 Lisa Teachman, KCTV 5 CBS KANSAS CITY, MO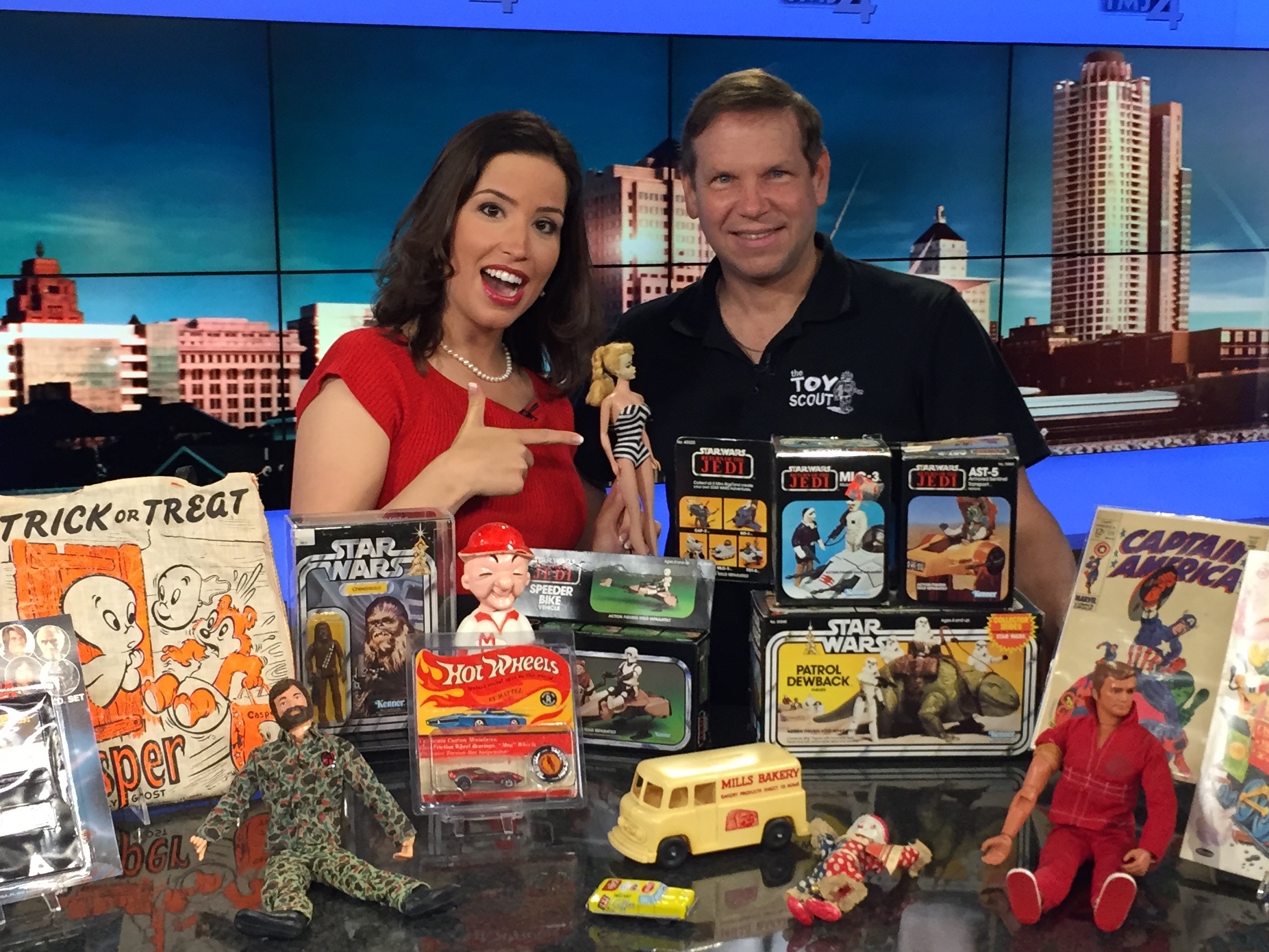 Julia Fello, WTMJ TV 4 NBC MILWAUKEE, WI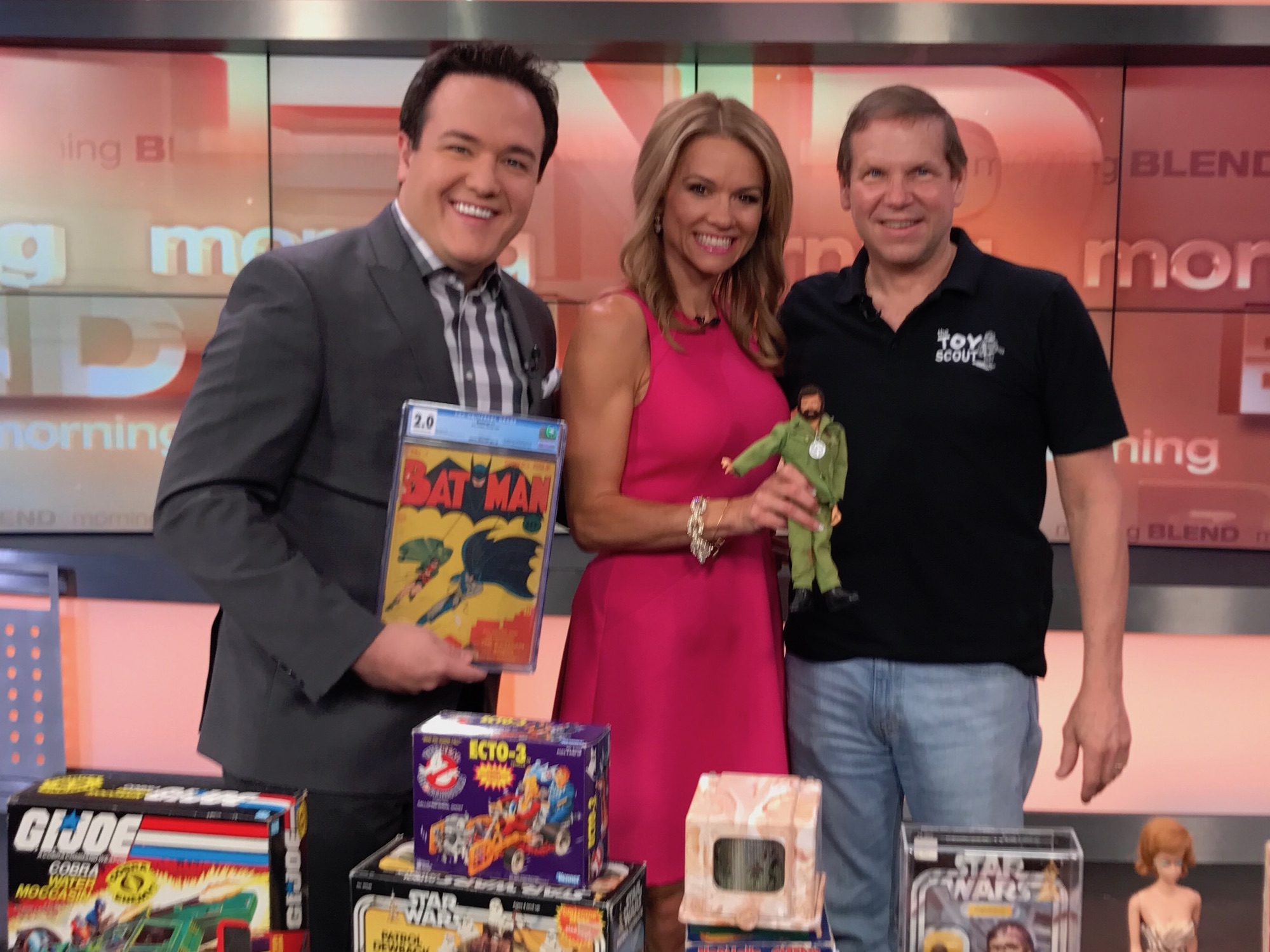 Shawn Tempesta & JJ Snyder, The Morning Blend, ABC-13 LAS VEGAS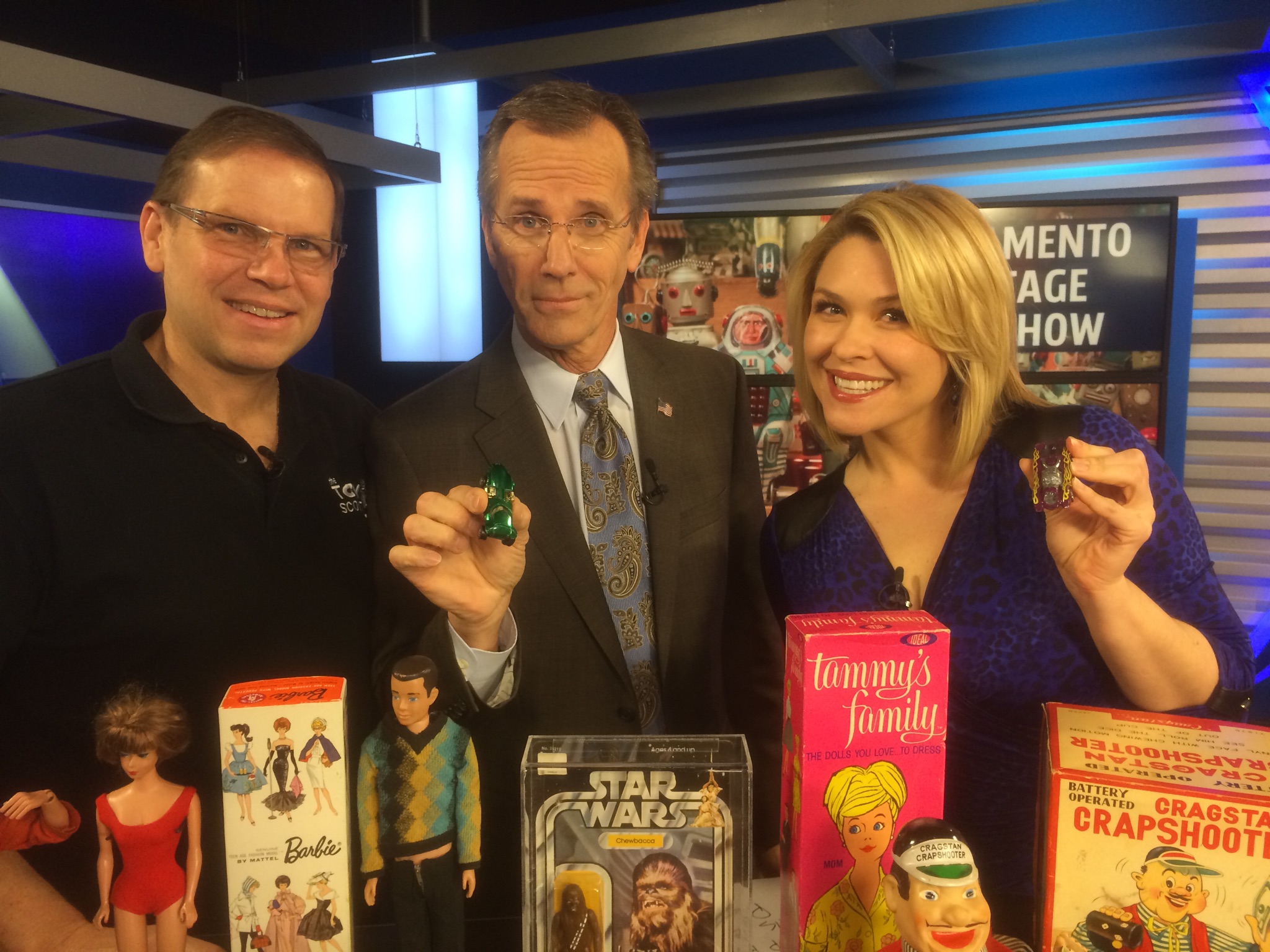 Paul Robins & Bethany Couch, WTXL 40 FOX SACRAMENTO, CA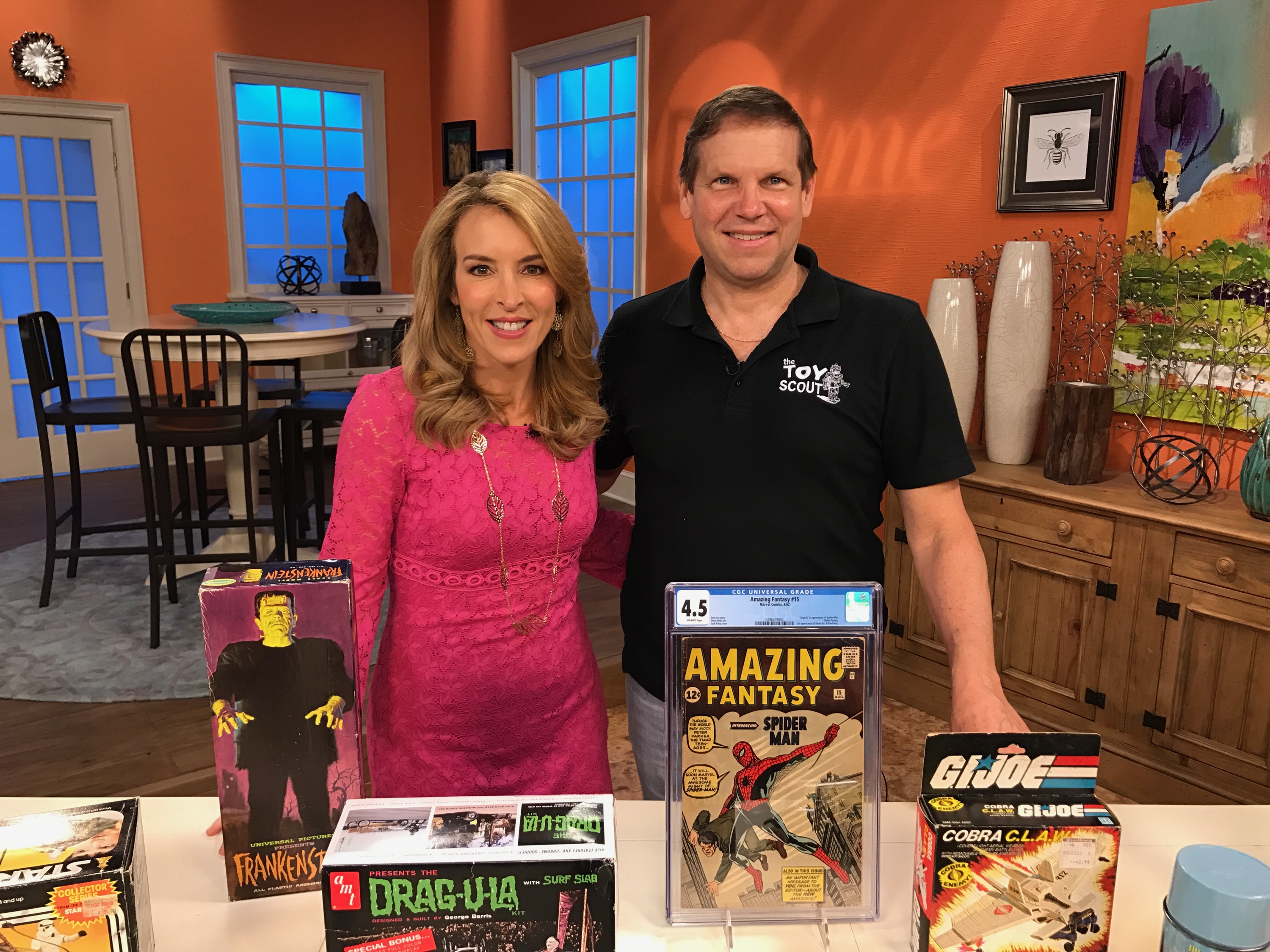 Cyndi Edwards, THE DAYTIME TV SHOW, NATIONALLY SYNDICATED PROGRAM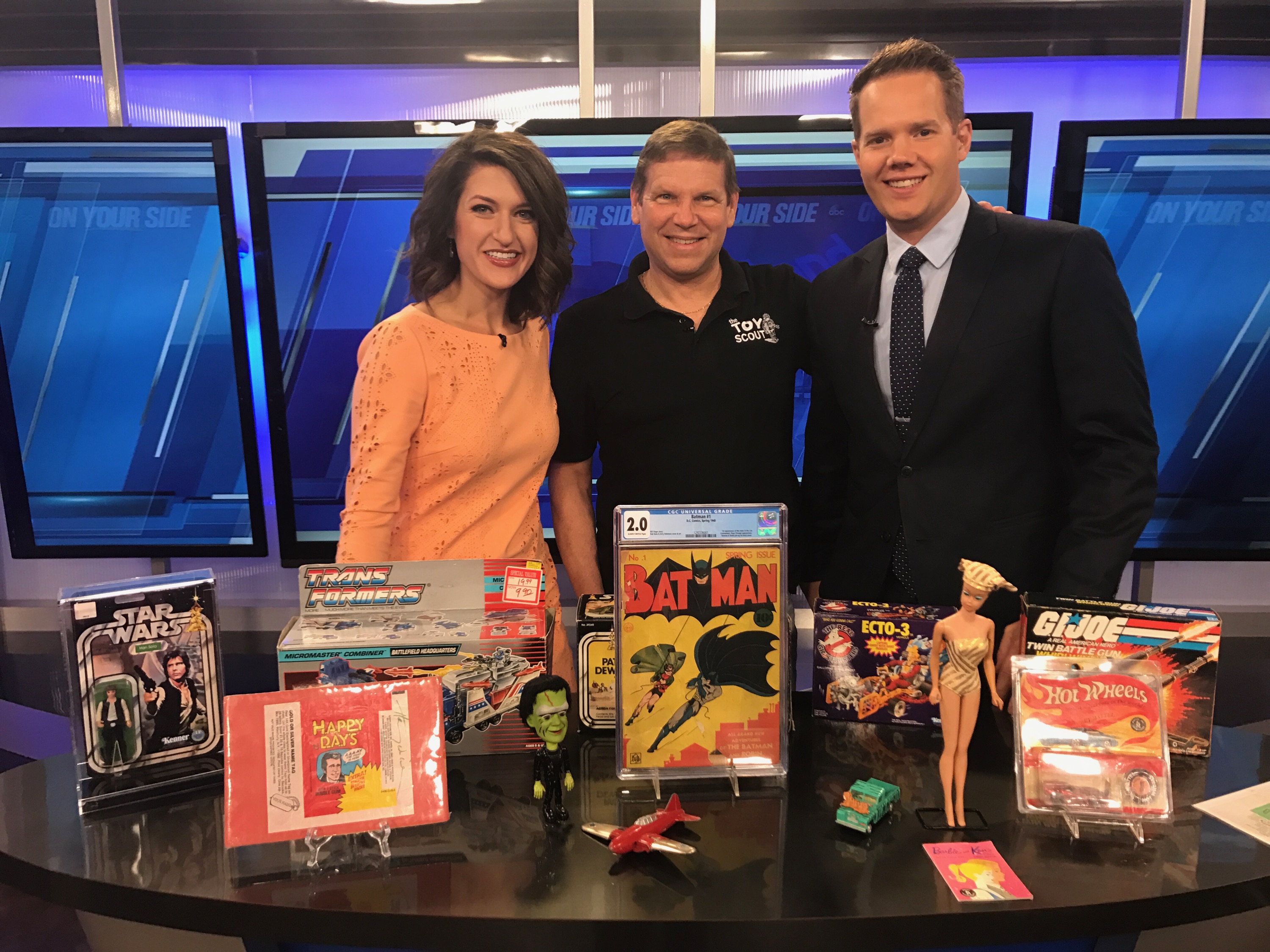 Joel visits ABC Affiliate KAKE Wichita, Kansas with Alyson Acklin & Shane Ewing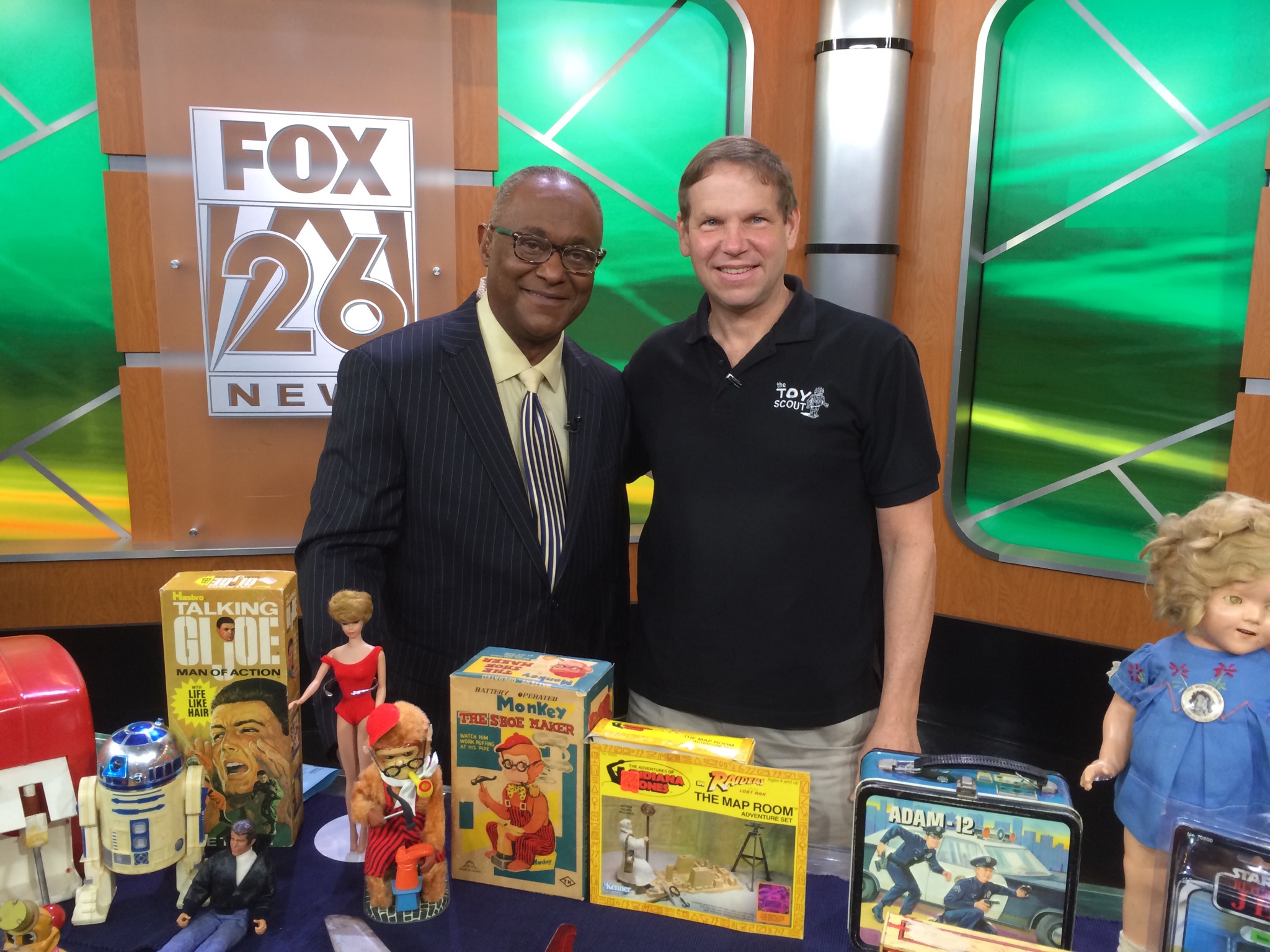 Jose Grinian, KRIV FOX 26 HOUSTON, TEXAS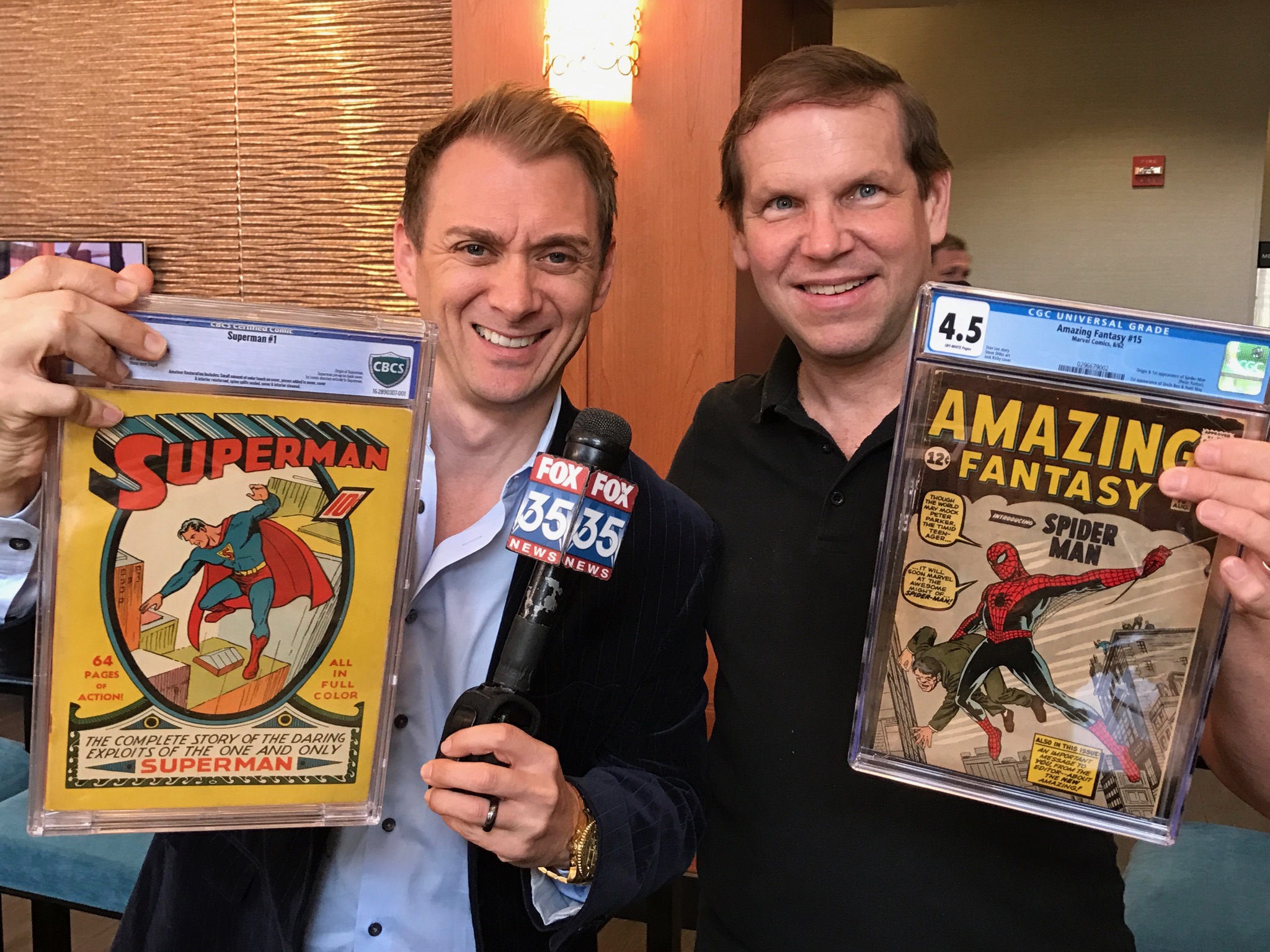 David Martin, WOFL 35 FOX, ORLANDO, FLORIDA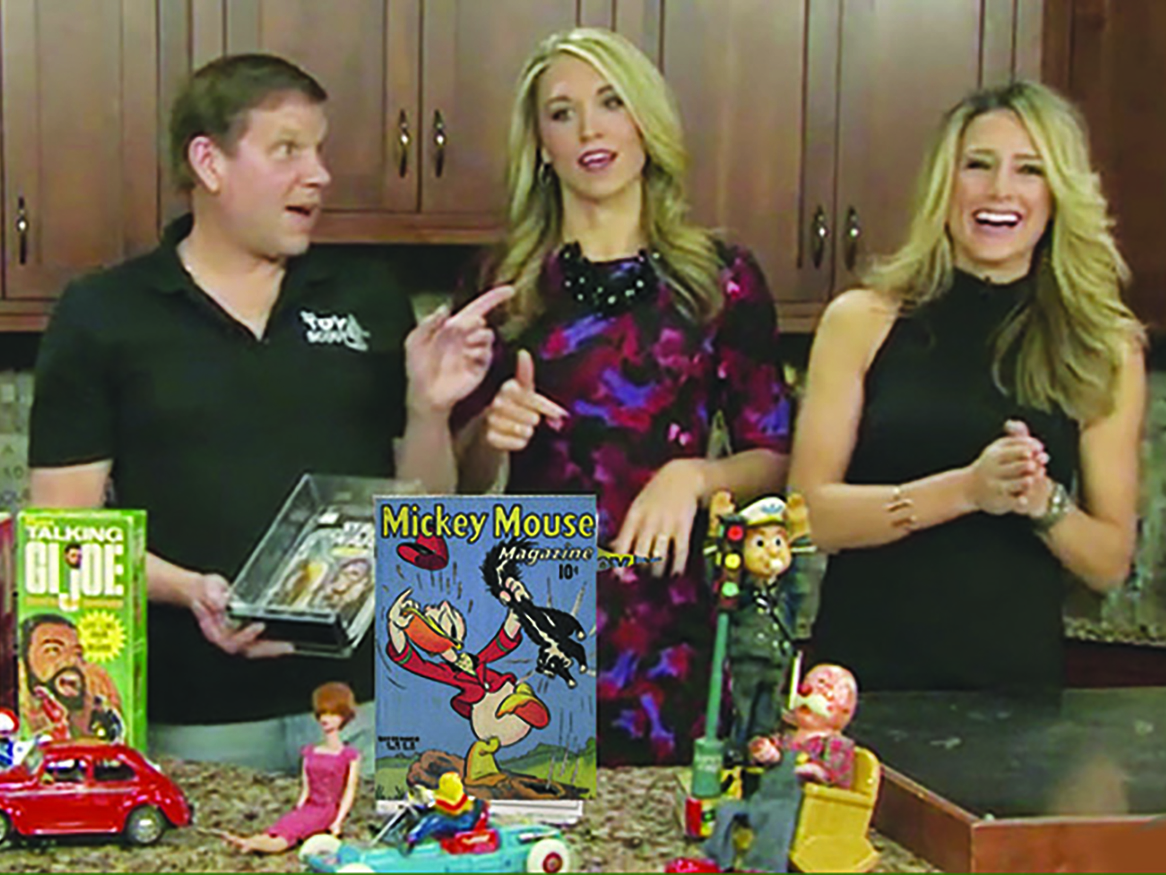 Britanny Tarwater & Dari Ruberti, WVLT 8 CBS KNOXVILLE, TENNESSEE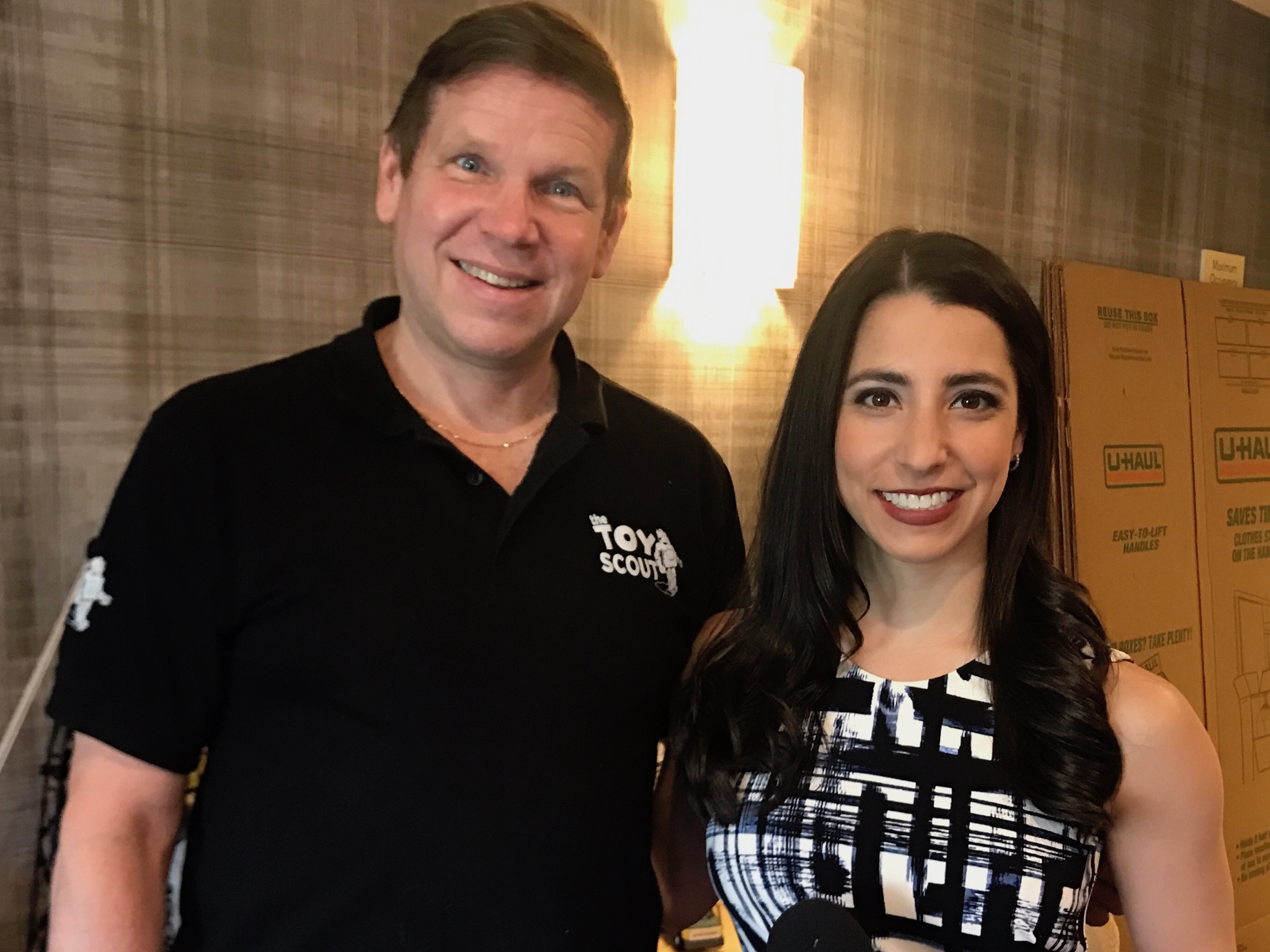 Julia Rose, WFMZ 69, Allentown, PA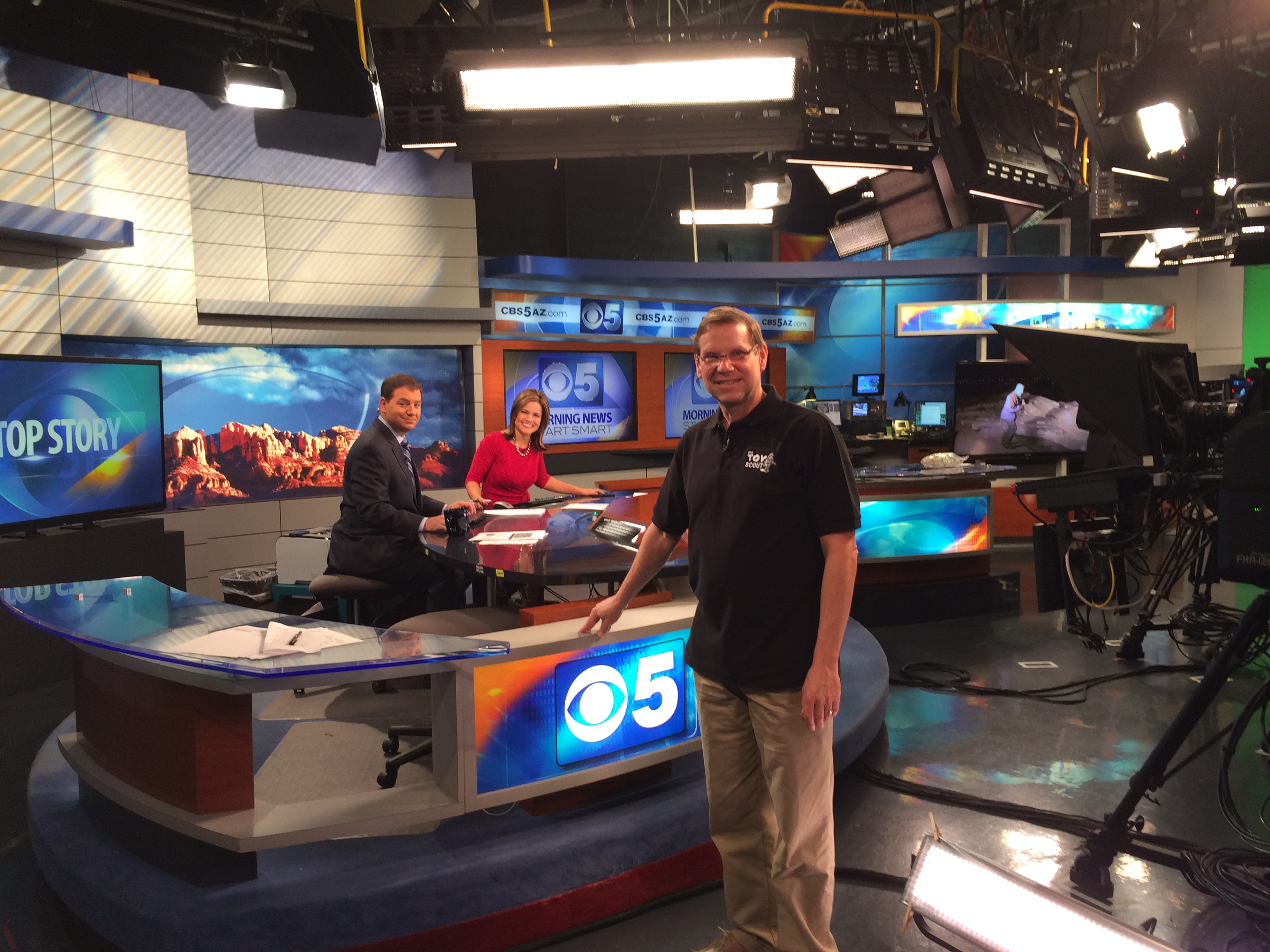 Adam Longo & Nicole Crites, KPHO 5 CBS PHOENIX, ARIZONA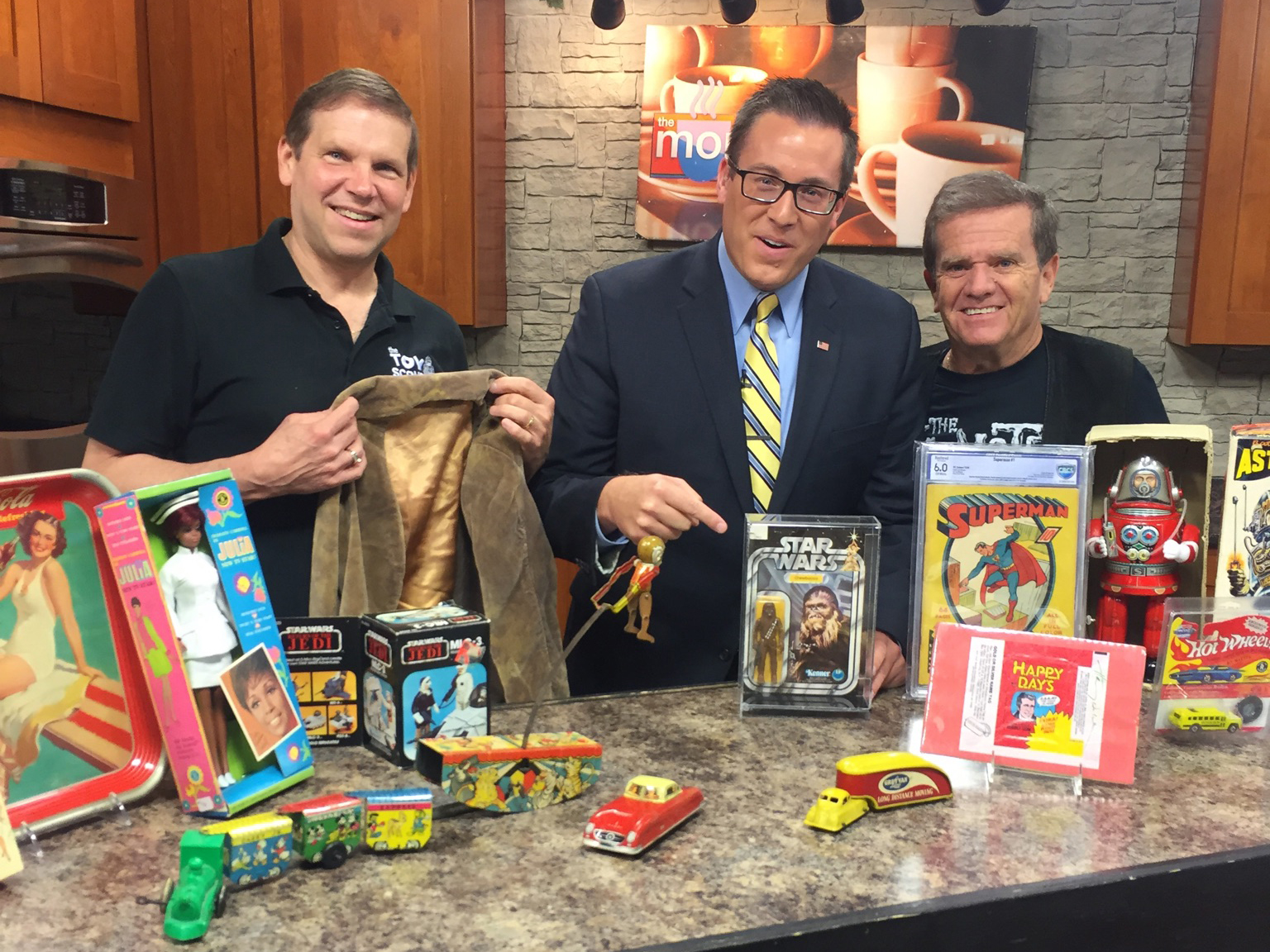 Grant Sloan, KOLR 10 CBS SPRINGFIELD, MISSOURI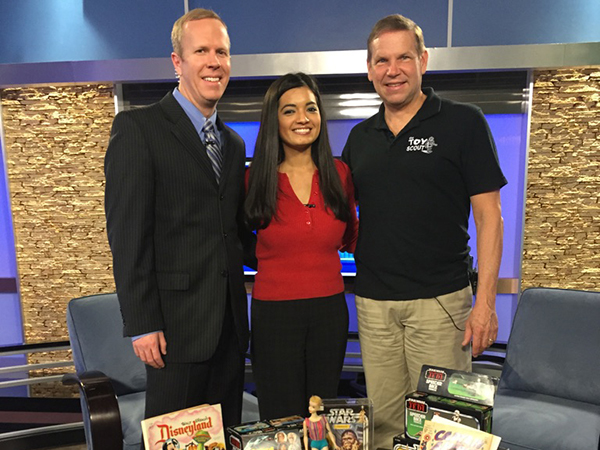 Blake Smith & Annette Lawless, KAKE-TV ABC TOPEKA, KANSAS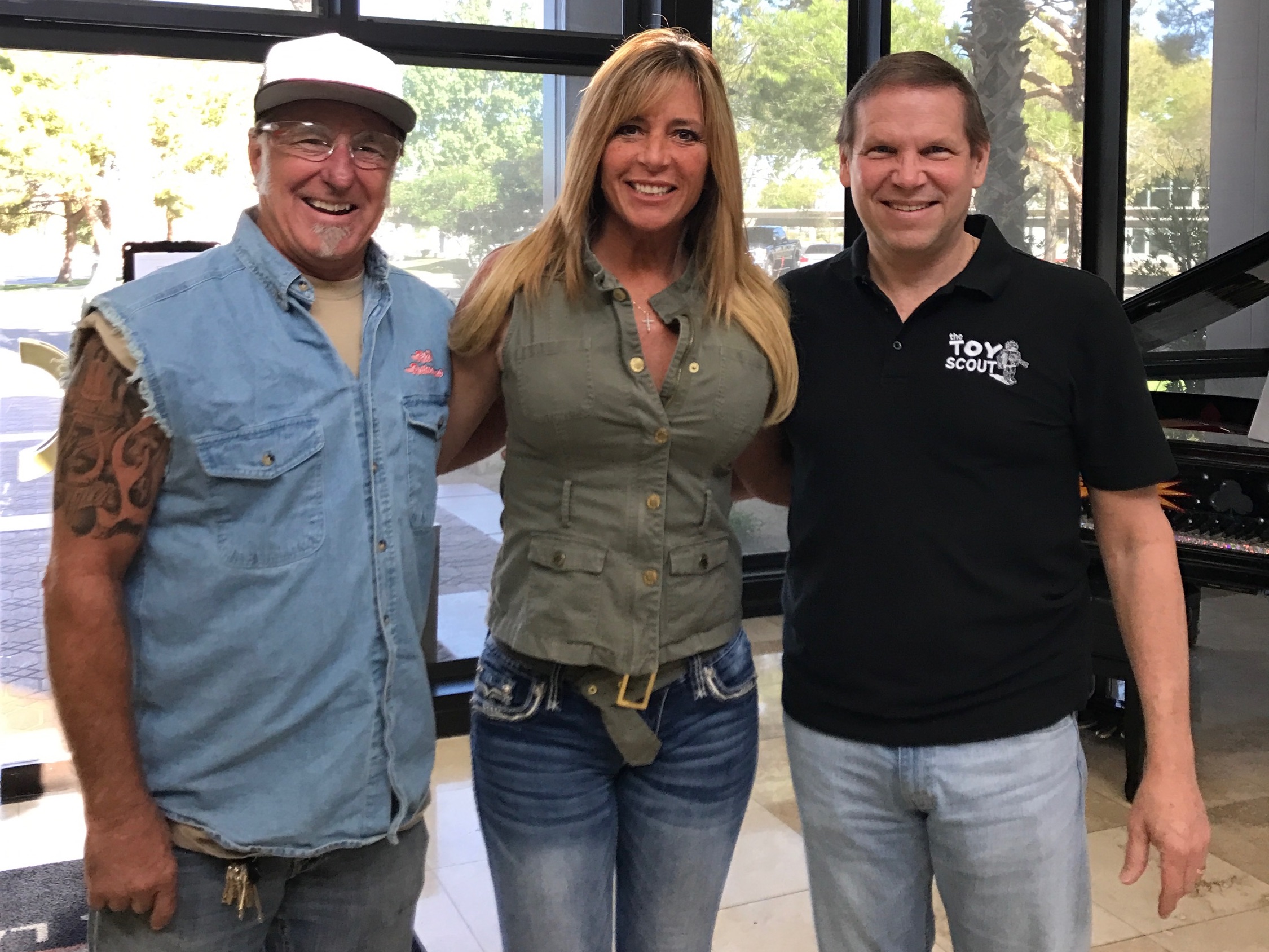 Rick & Kelly Dale from the world famous Rick's Restorations in LAS VEGAS, NV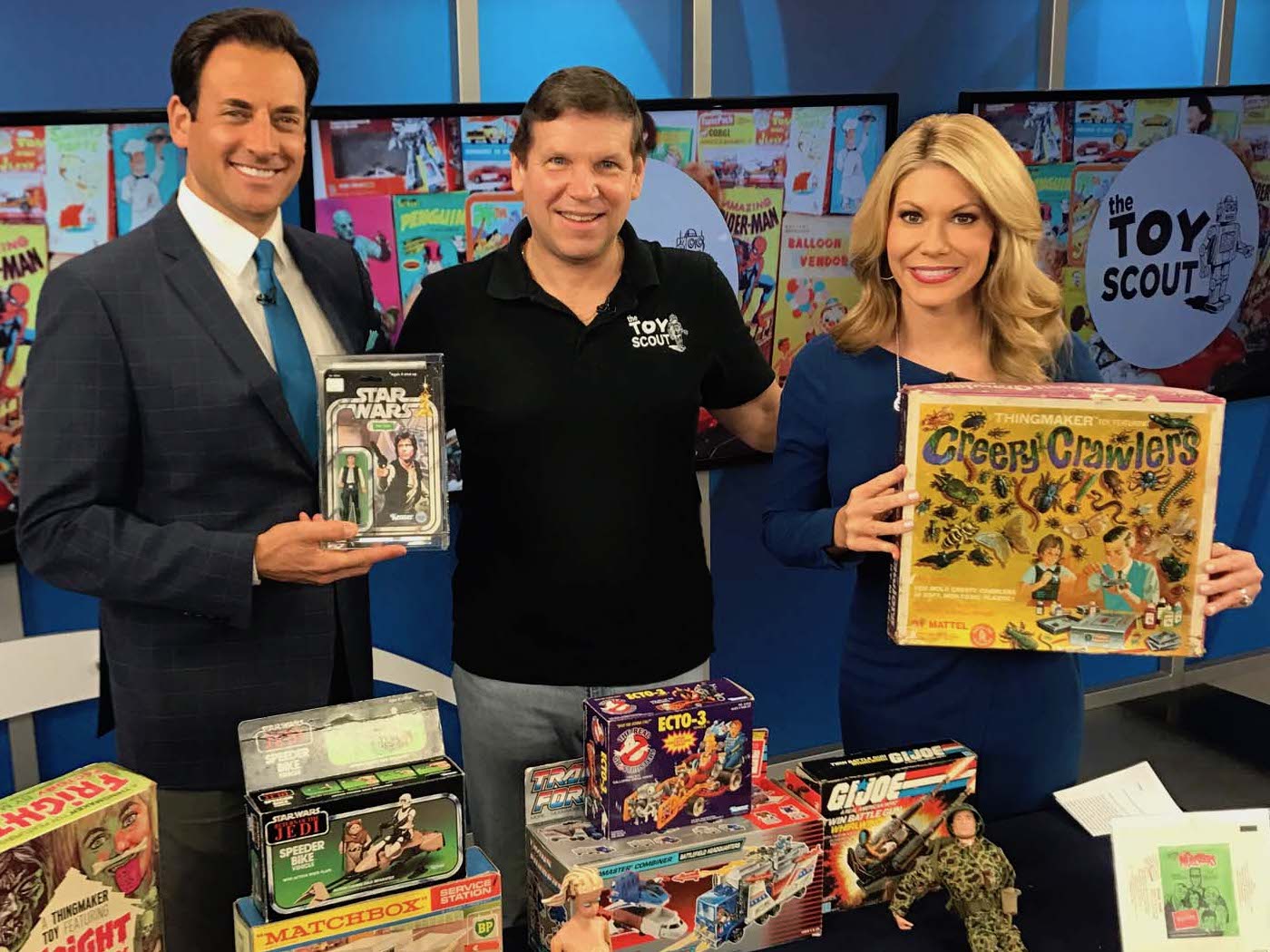 Dan Kohen and Nichelle Medina, CBS News 8 San Diego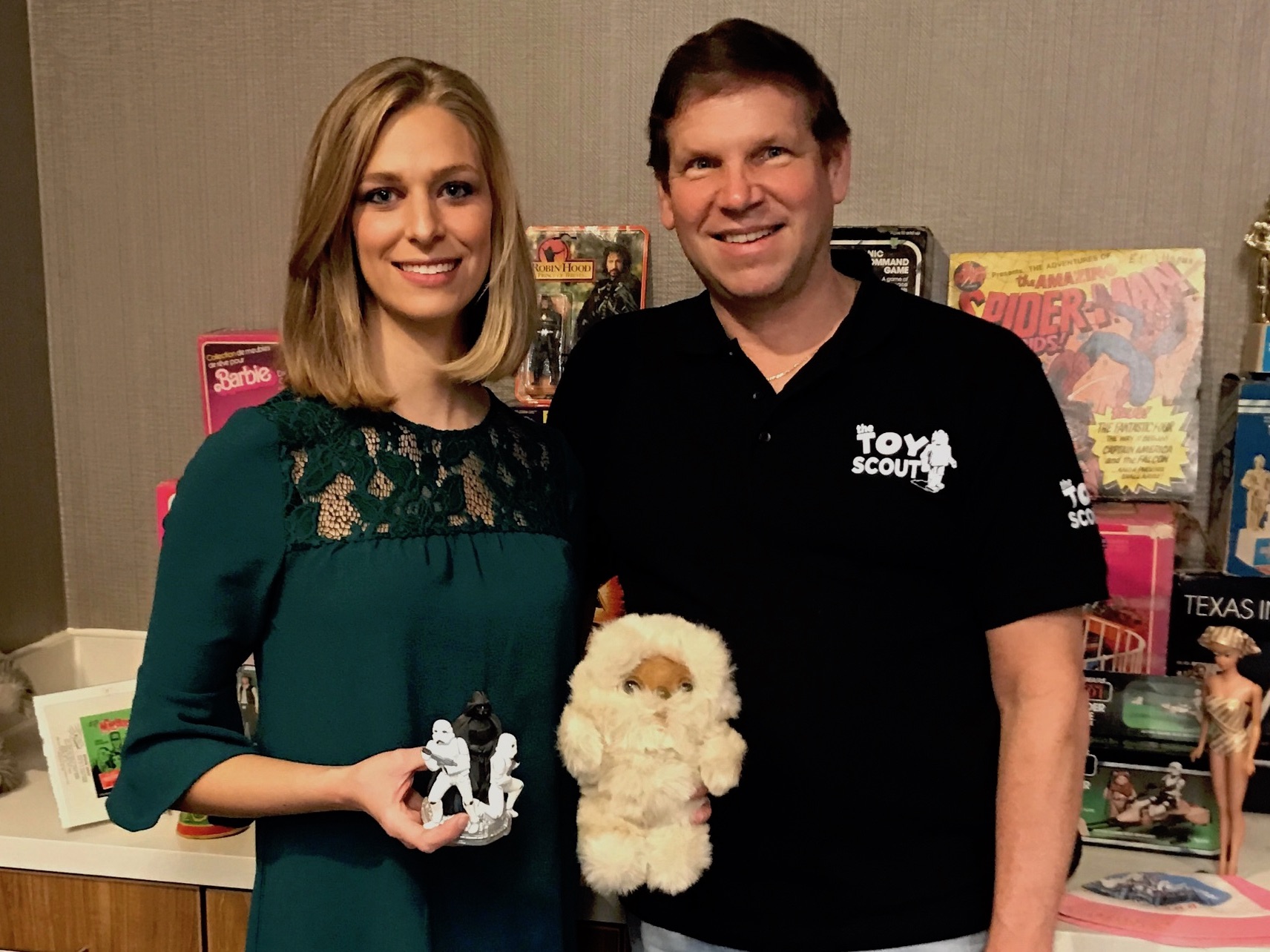 Leah Durian, KENS CBS News 5 San Antonio, TX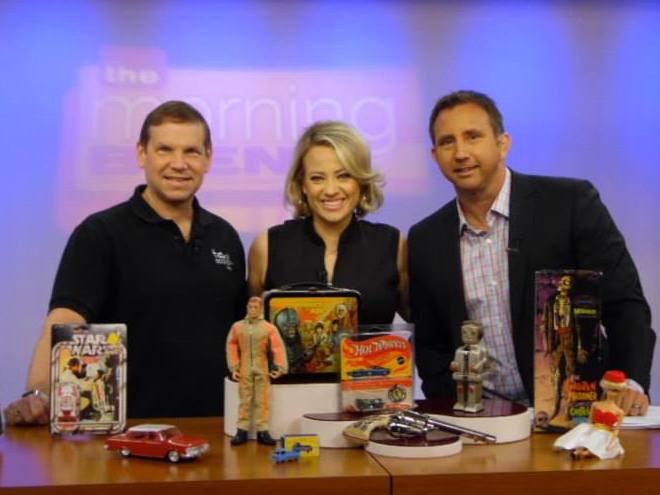 Mary Nelson and Mike DiGiacomo, KMTV OMAHA, NEBRASKA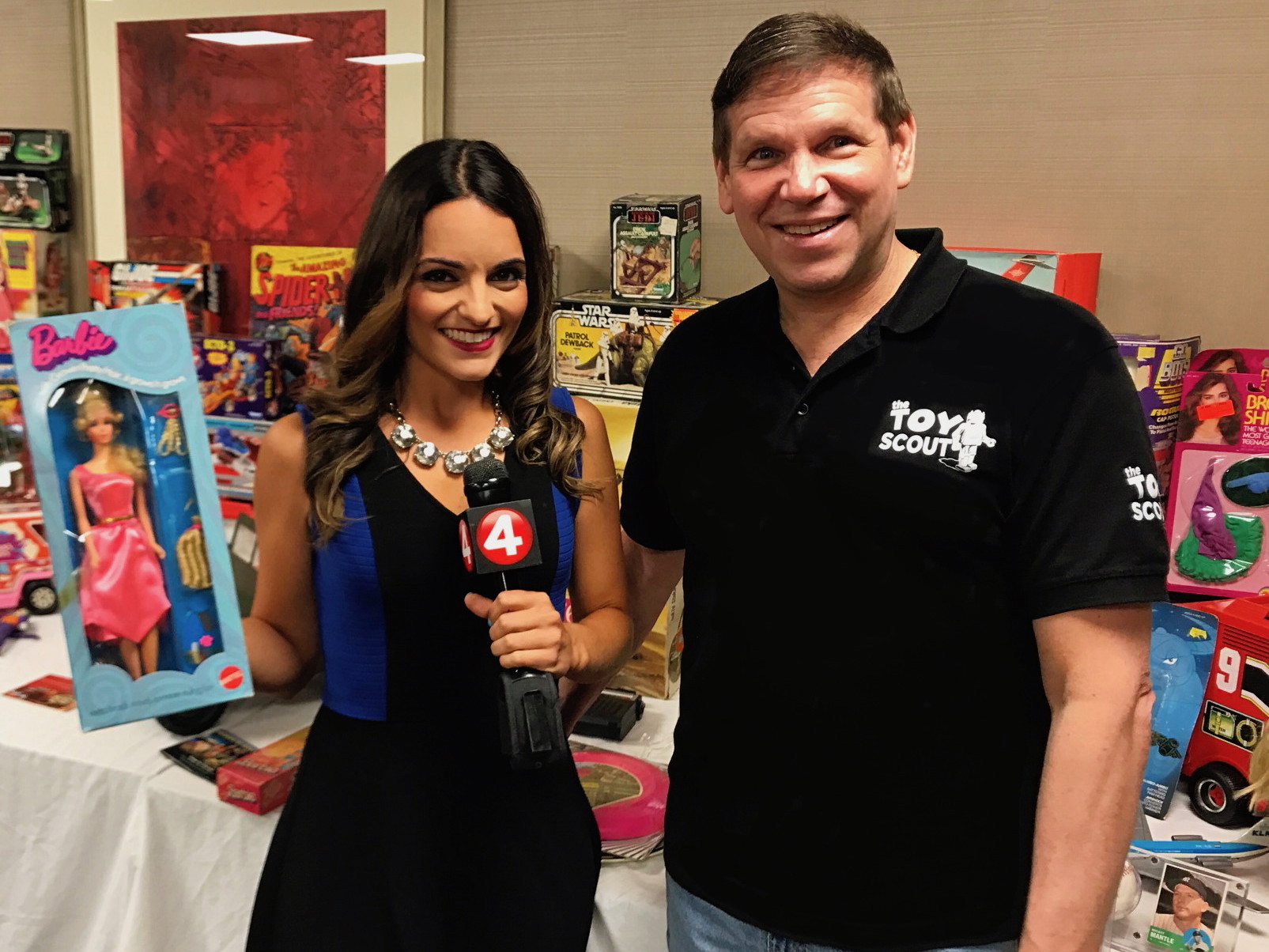 Angela Christoforos, WIVB 4 CBS affiliate, Buffalo, New York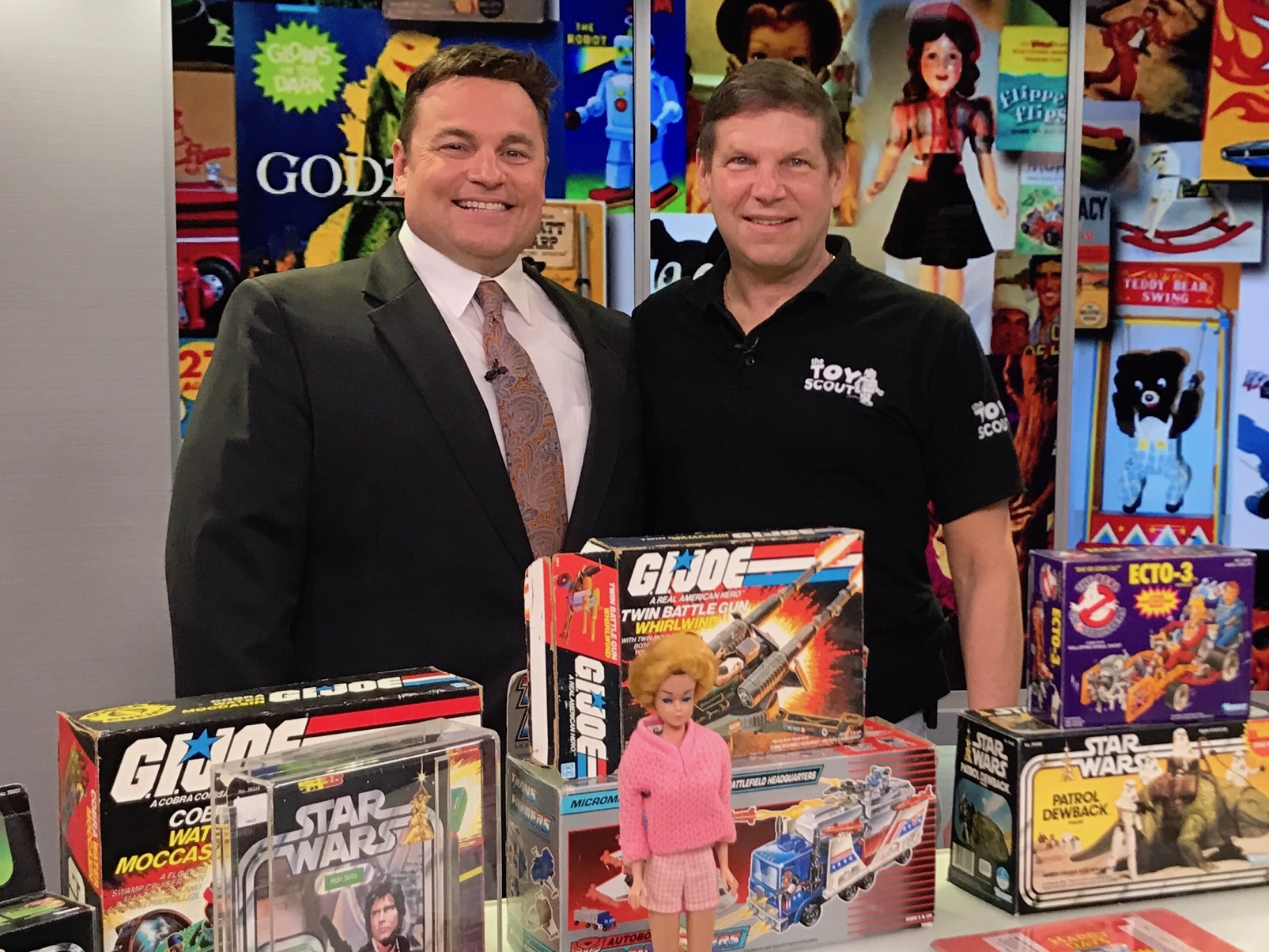 Keith Marler, FOX 9 Minneapolis/St. Paul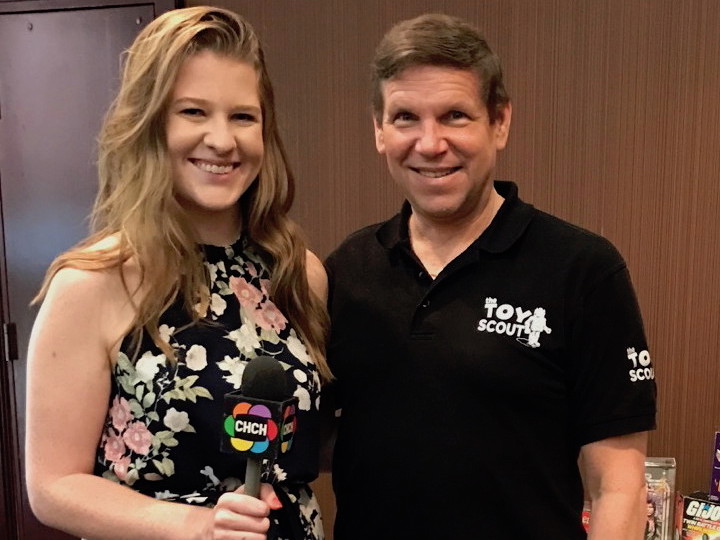 Joel's first trip to Canada with CHCH TV anchor Alissa Gaiser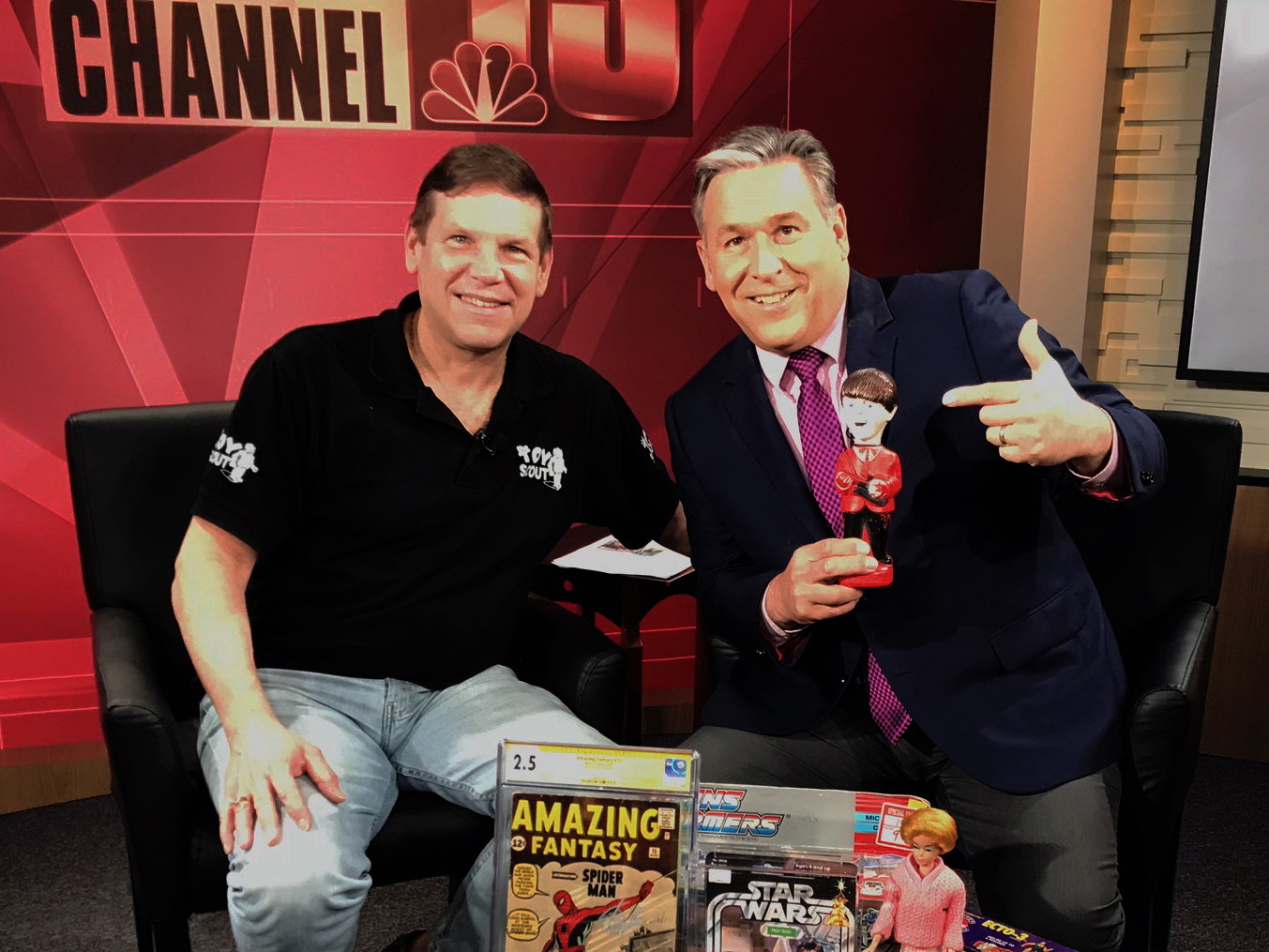 Dan Levy, WNTV 13, Albany, New York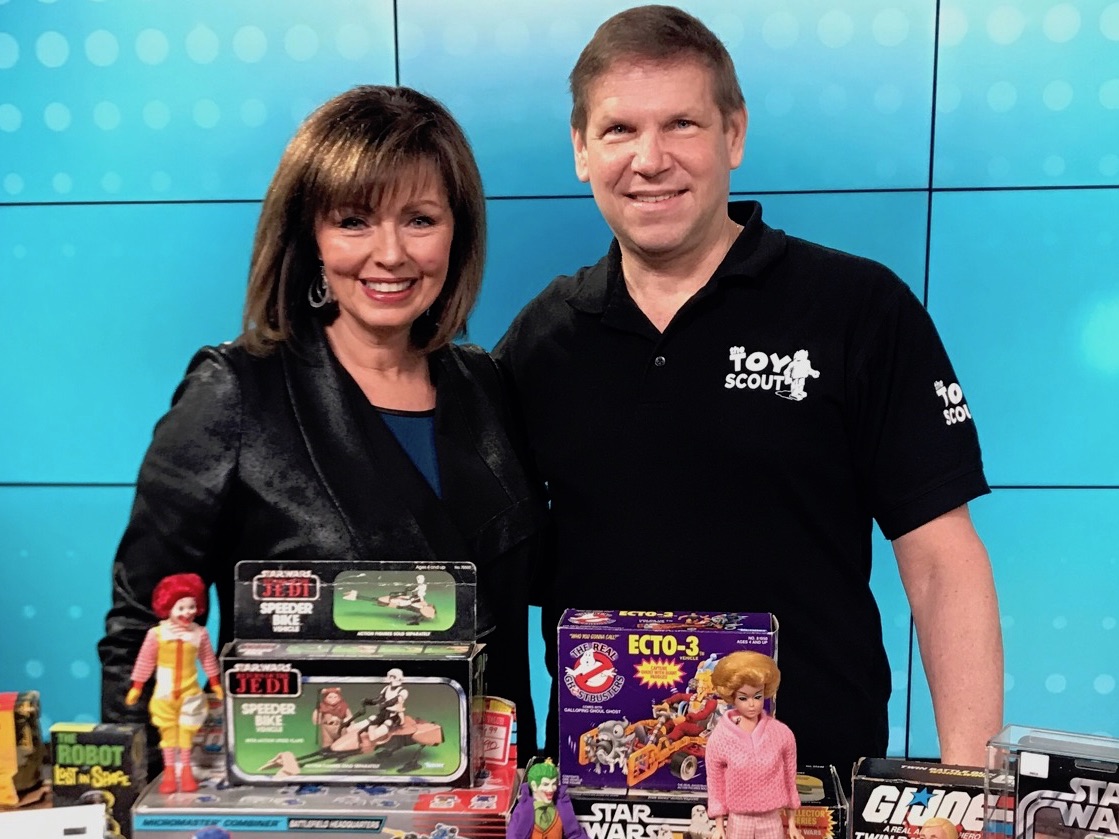 Joel with Meryll Rose, host of Talk of the Town on WTF Channel 5 in Nashville, TN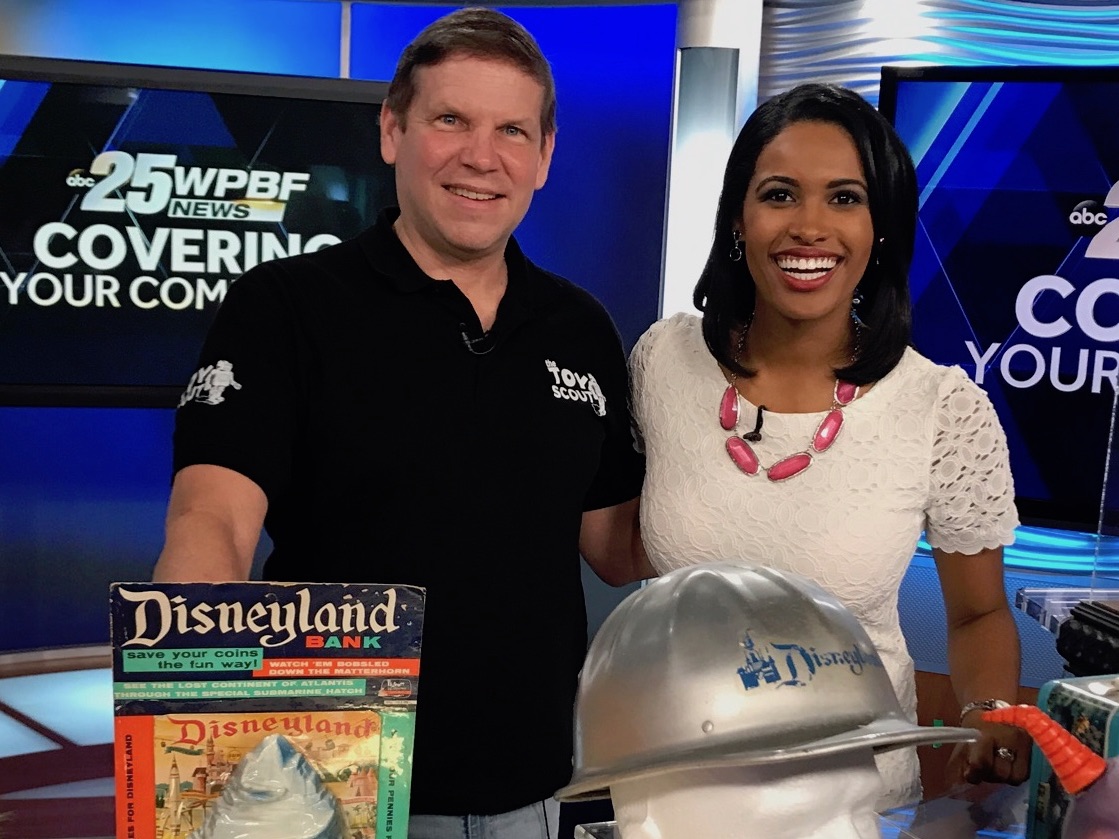 Joel with Farron Salley at WPBF Chanel 25 ABC in West Palm Beach, FL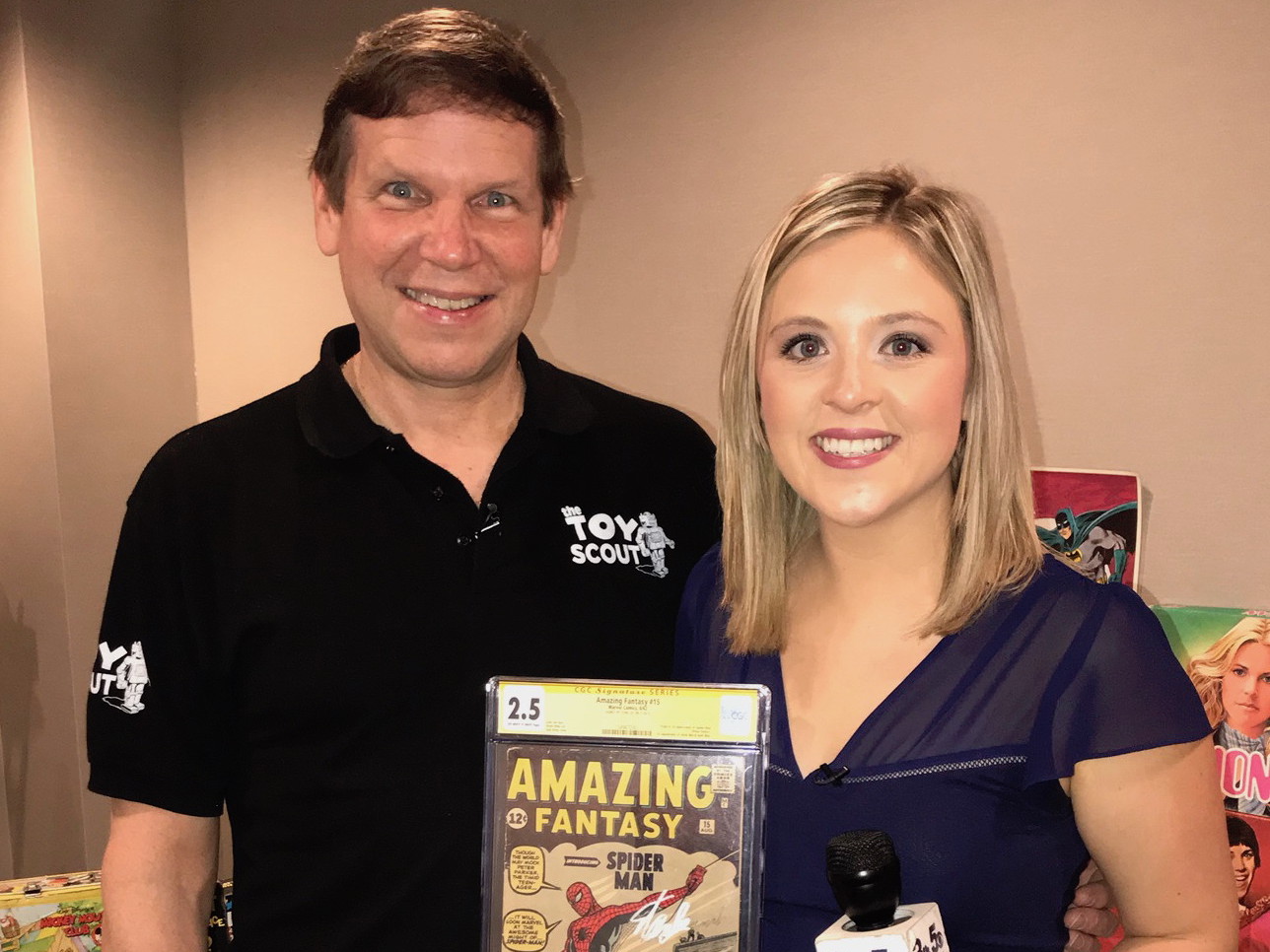 Joel with Kelly Curtin, NBC 3, CBS 5, Syracuse, New York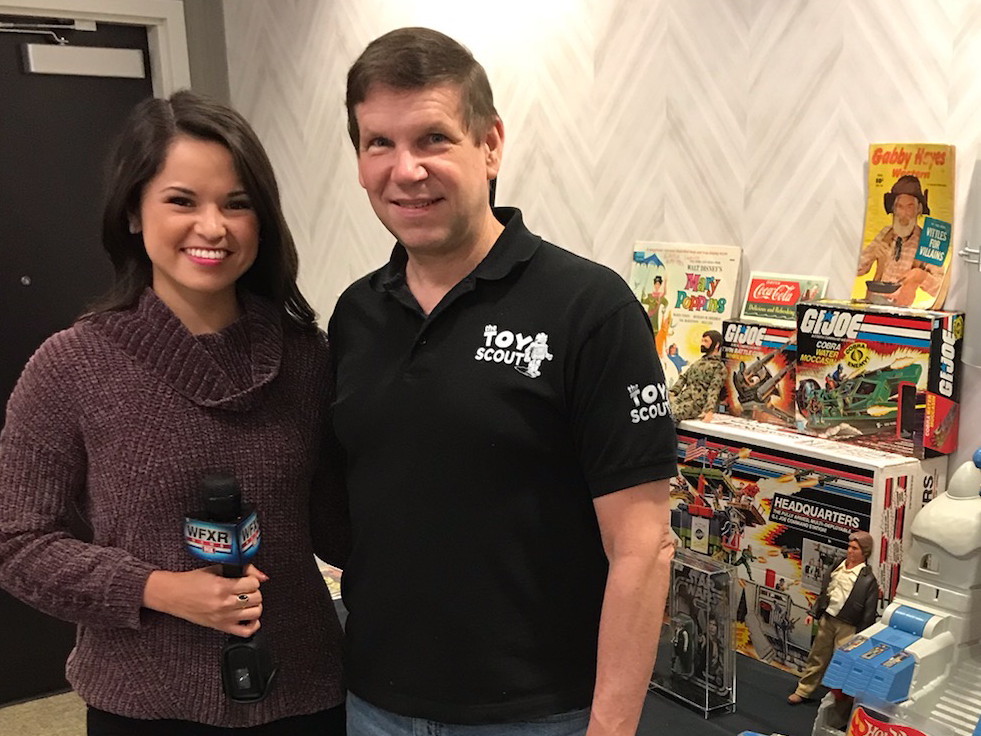 Delaney Hill, WFXR FOX affiliate, Roanoke, VA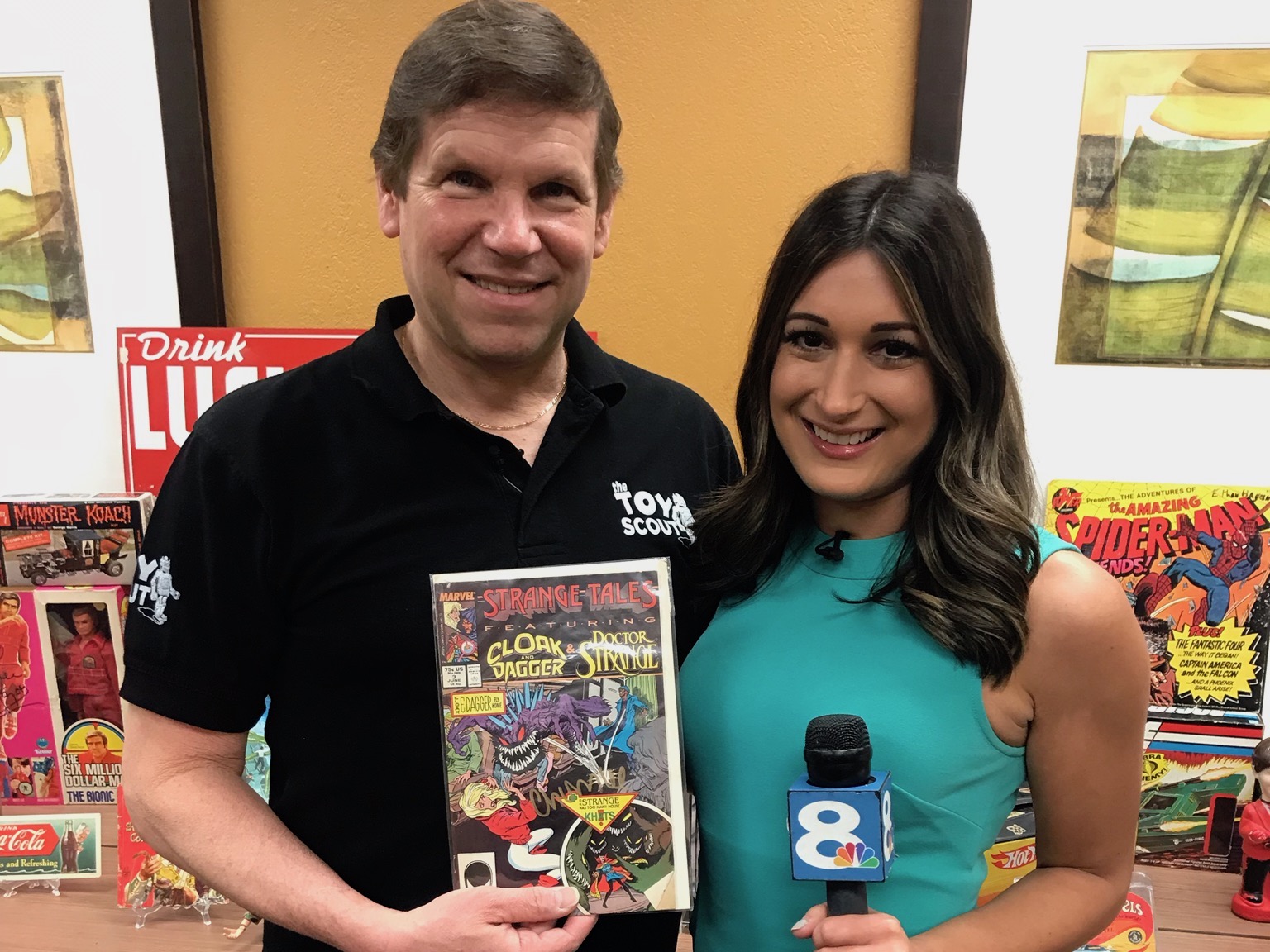 Lila Gross, NBC Affiliate WFLA Tampa, St. Petersburg, FL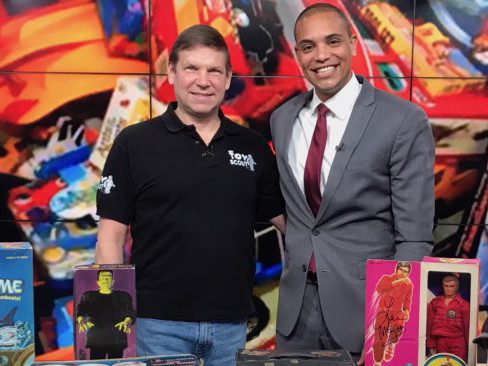 Adrian Whitsett, WKCF Orlando, FL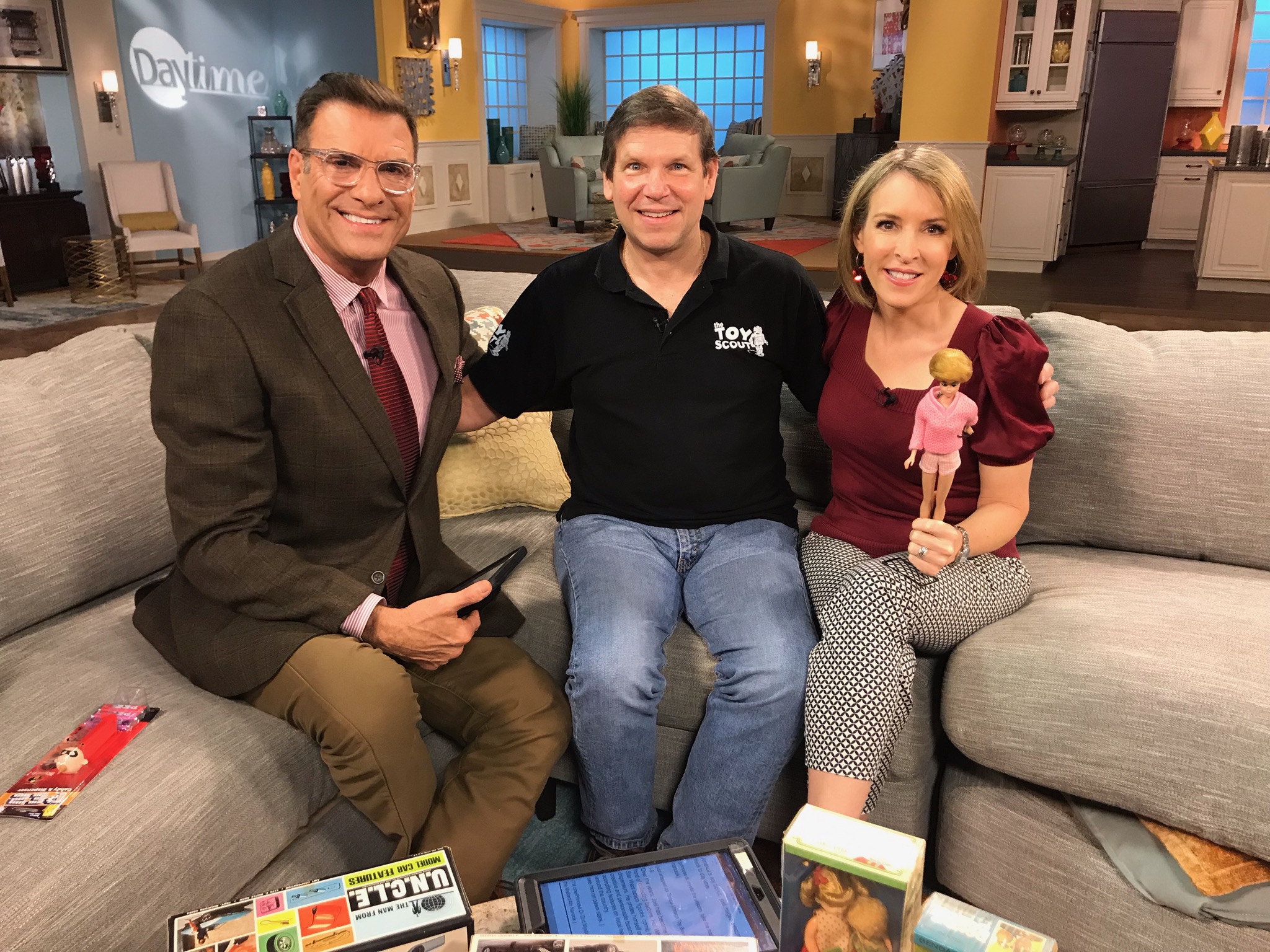 Jerry Penacoli & Cyndi Edwards, Daytime Nationally Syndicated Talk Show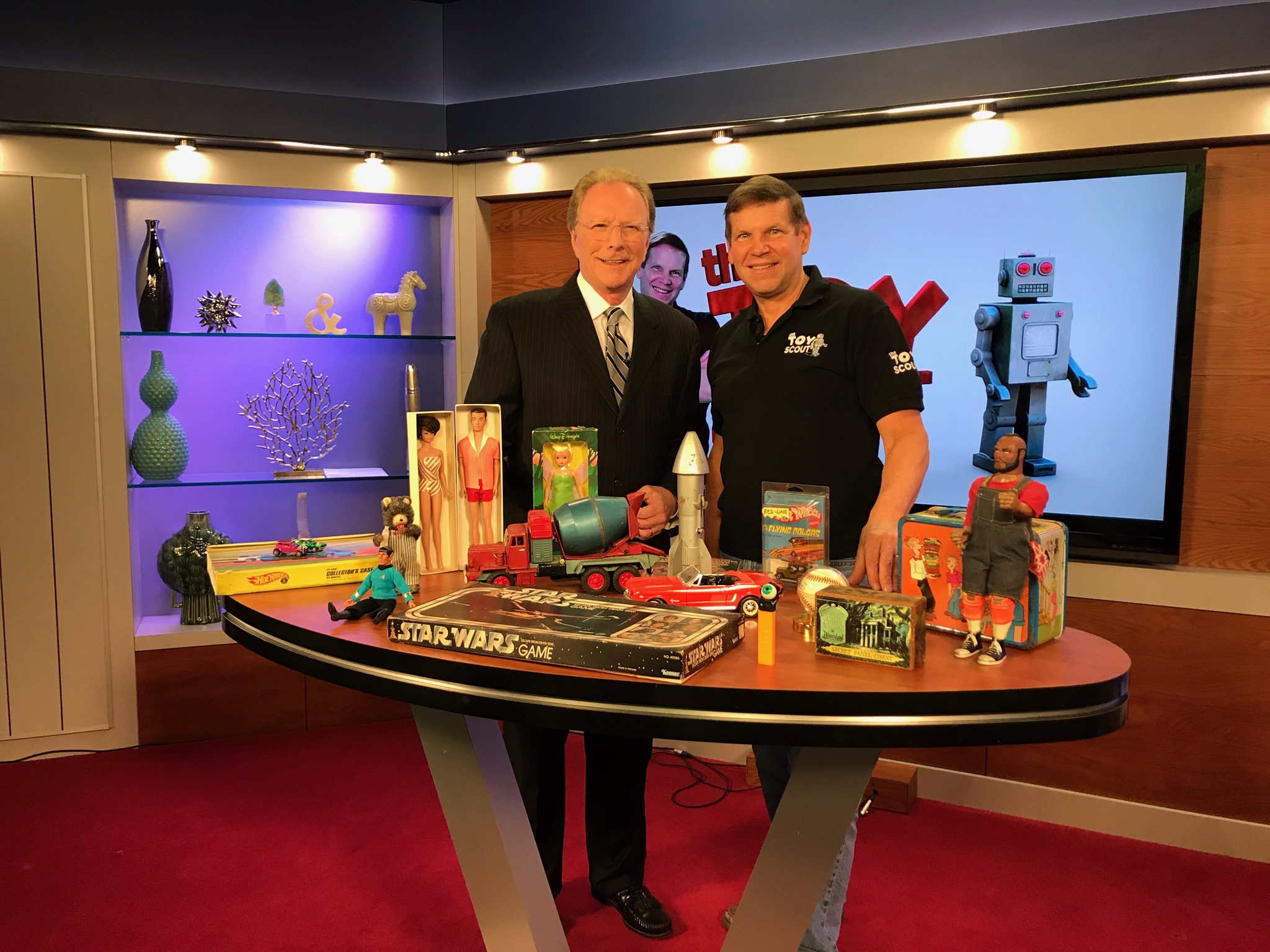 Joe Smith, News Anchor for NBC Palm Springs, CA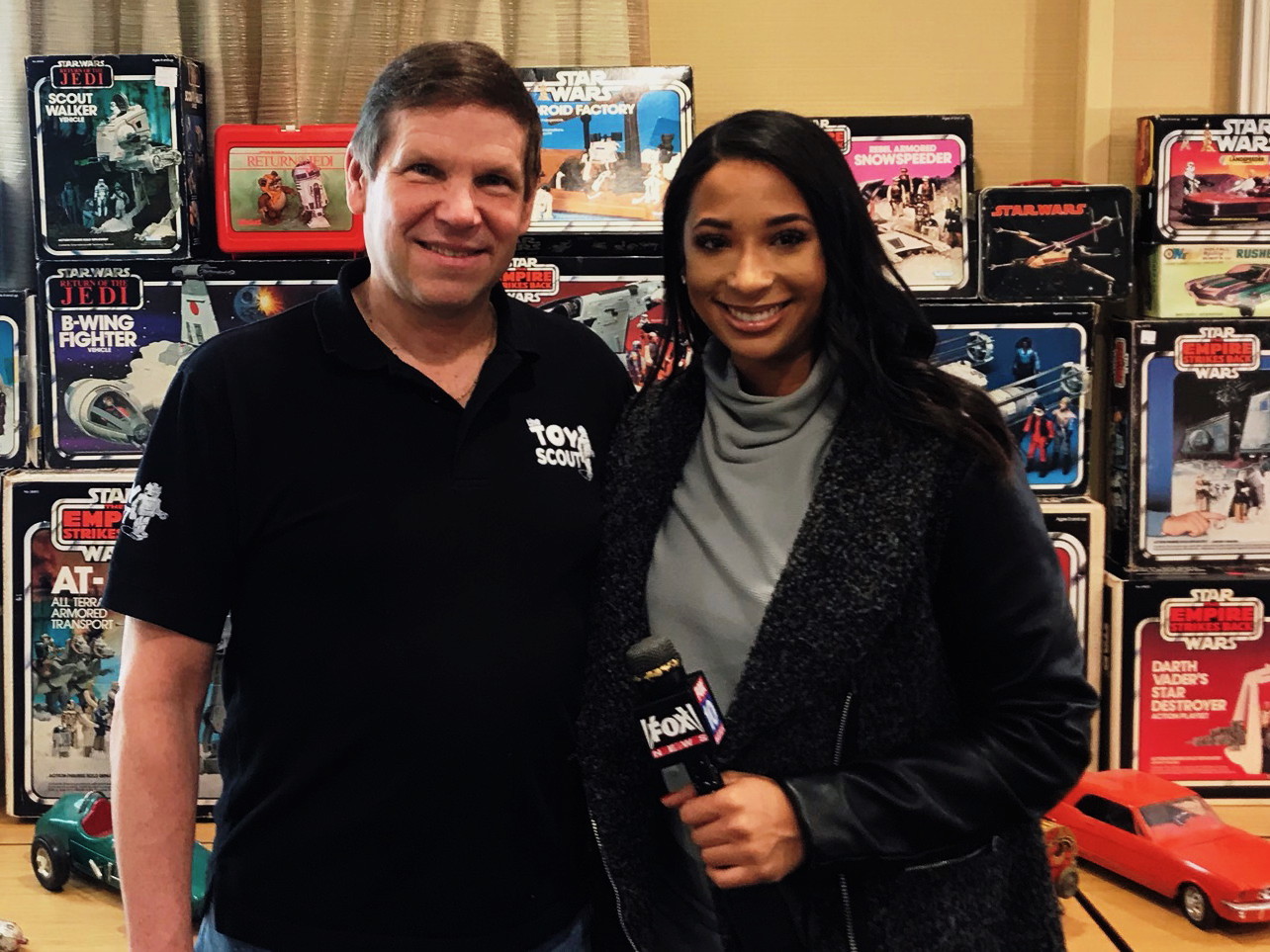 Carman Blackwell, Fox 10 Phoenix, AZ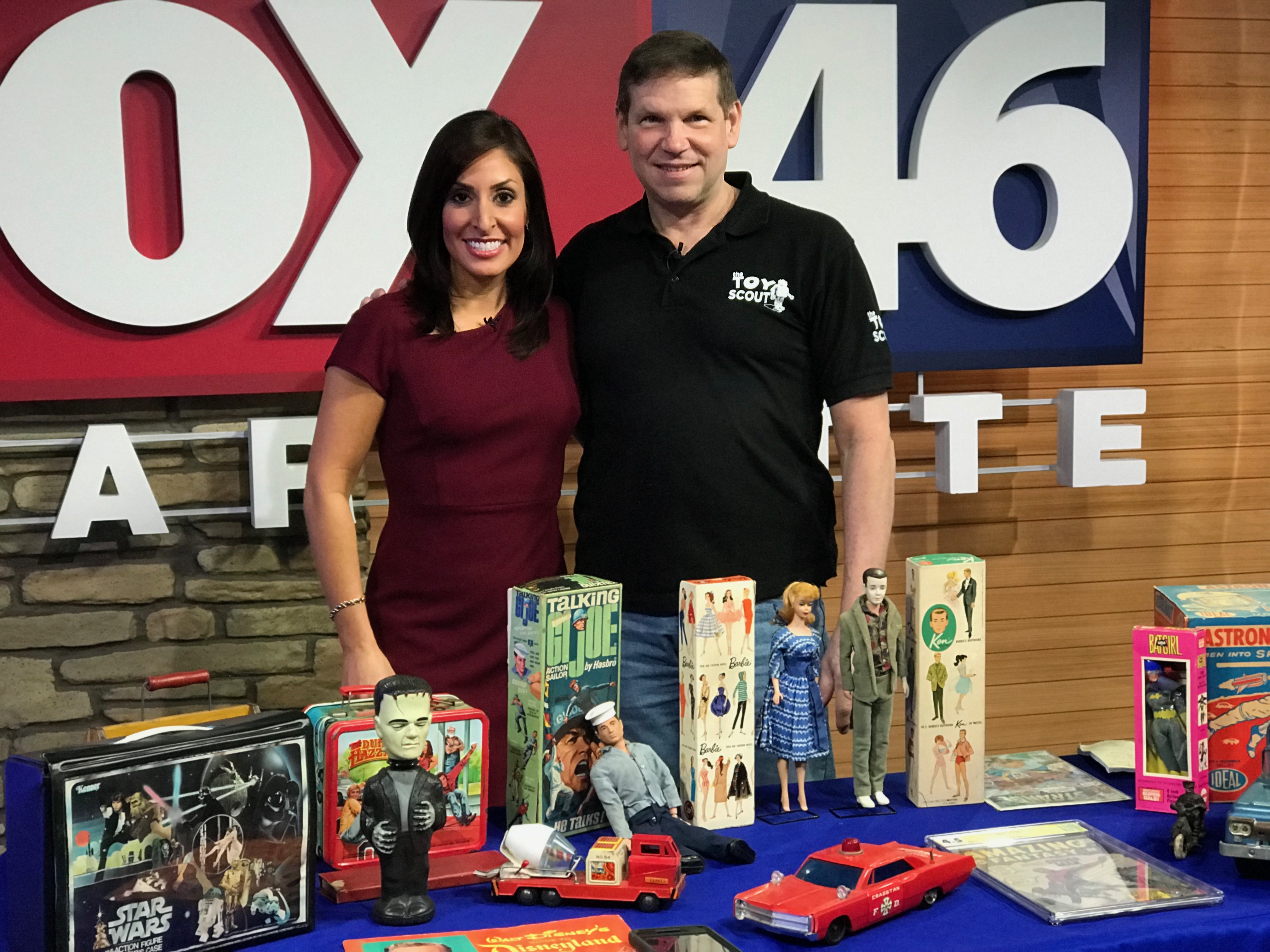 Rochelle Metzger, Fox 46 WJZY-TV, Charlotte, NC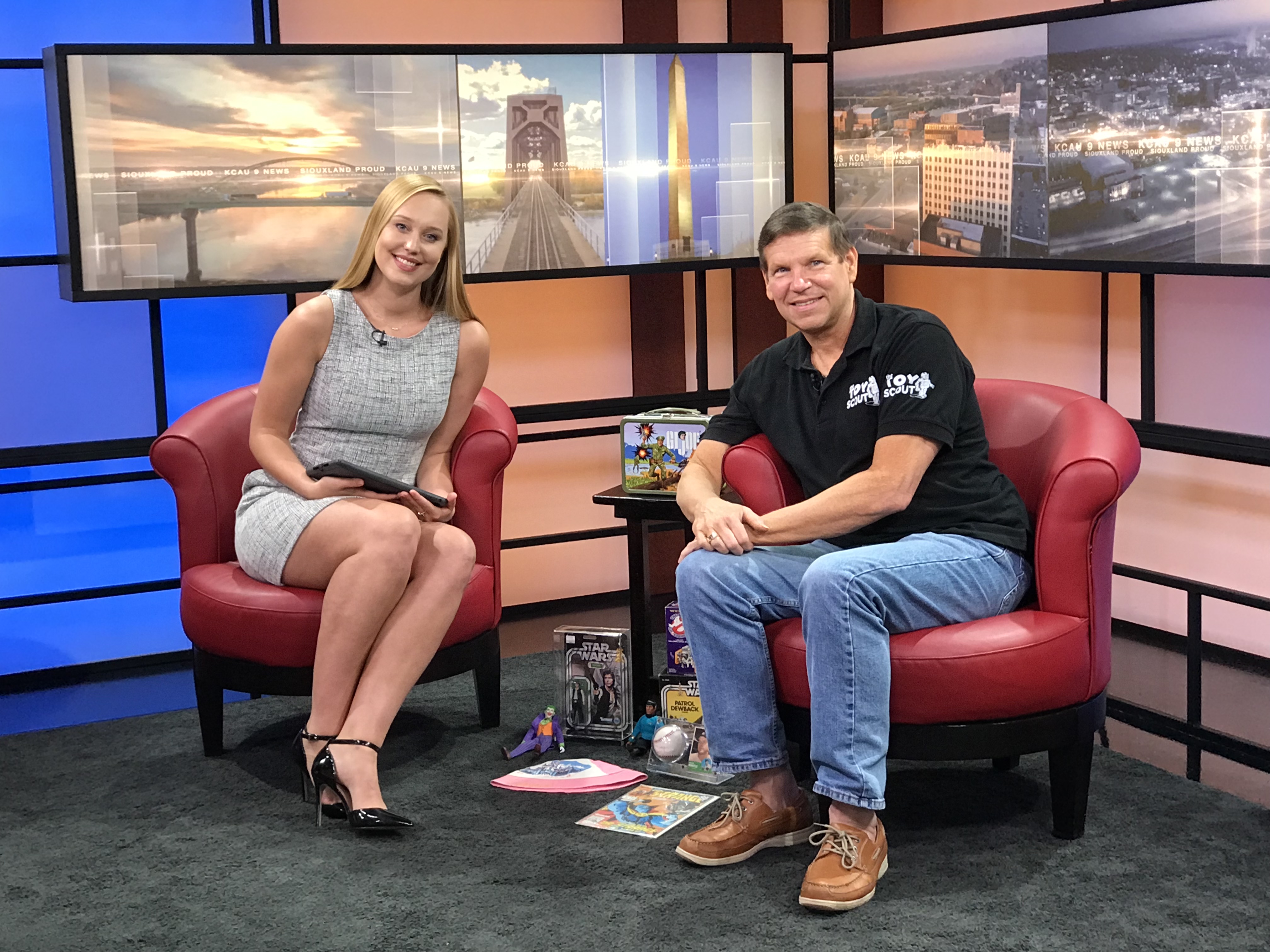 Bridget Bennett, KCAU 9 Sioux City, IA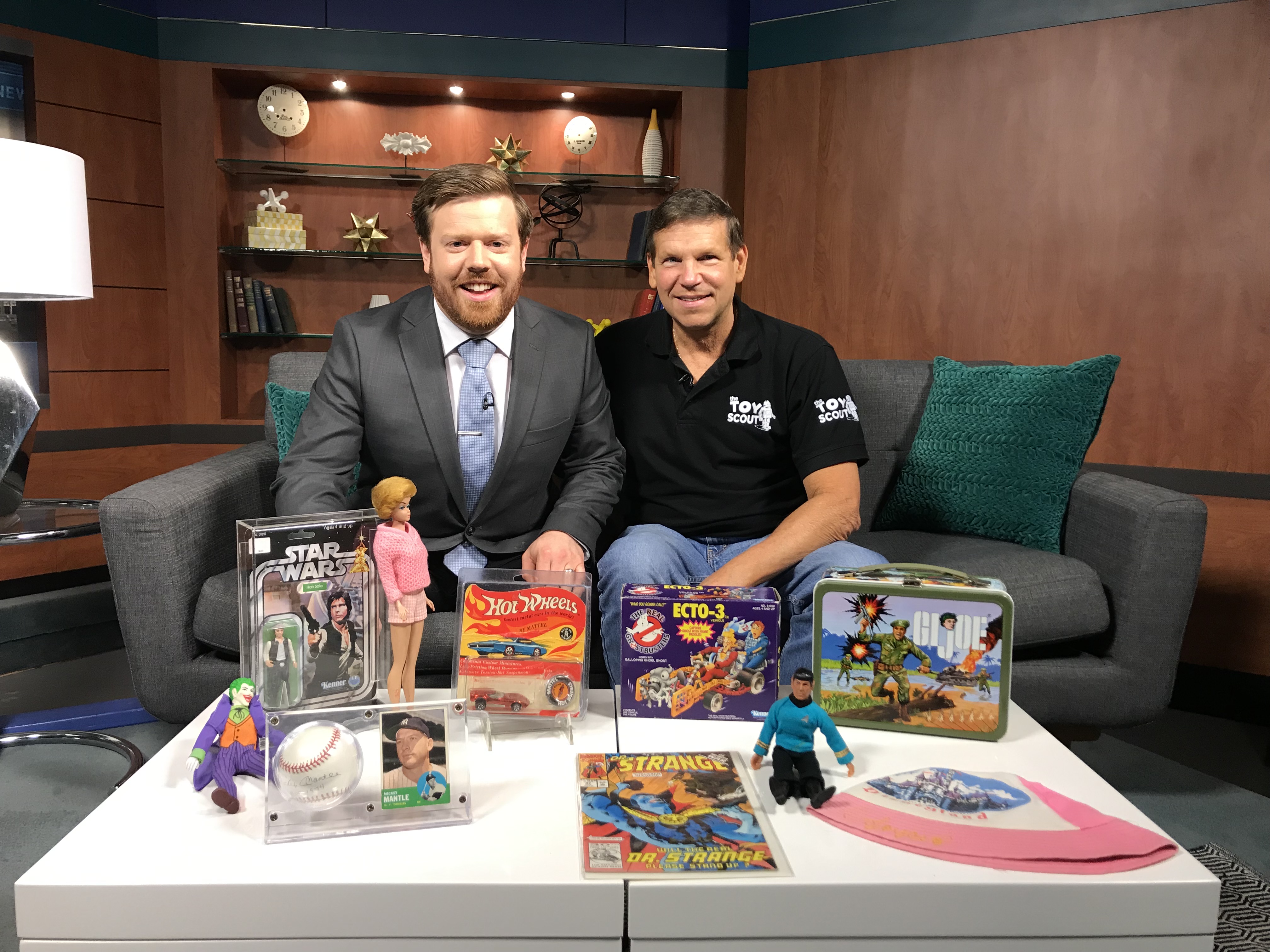 Jacob Heller, KMEG 14 Dakota Dunes, SD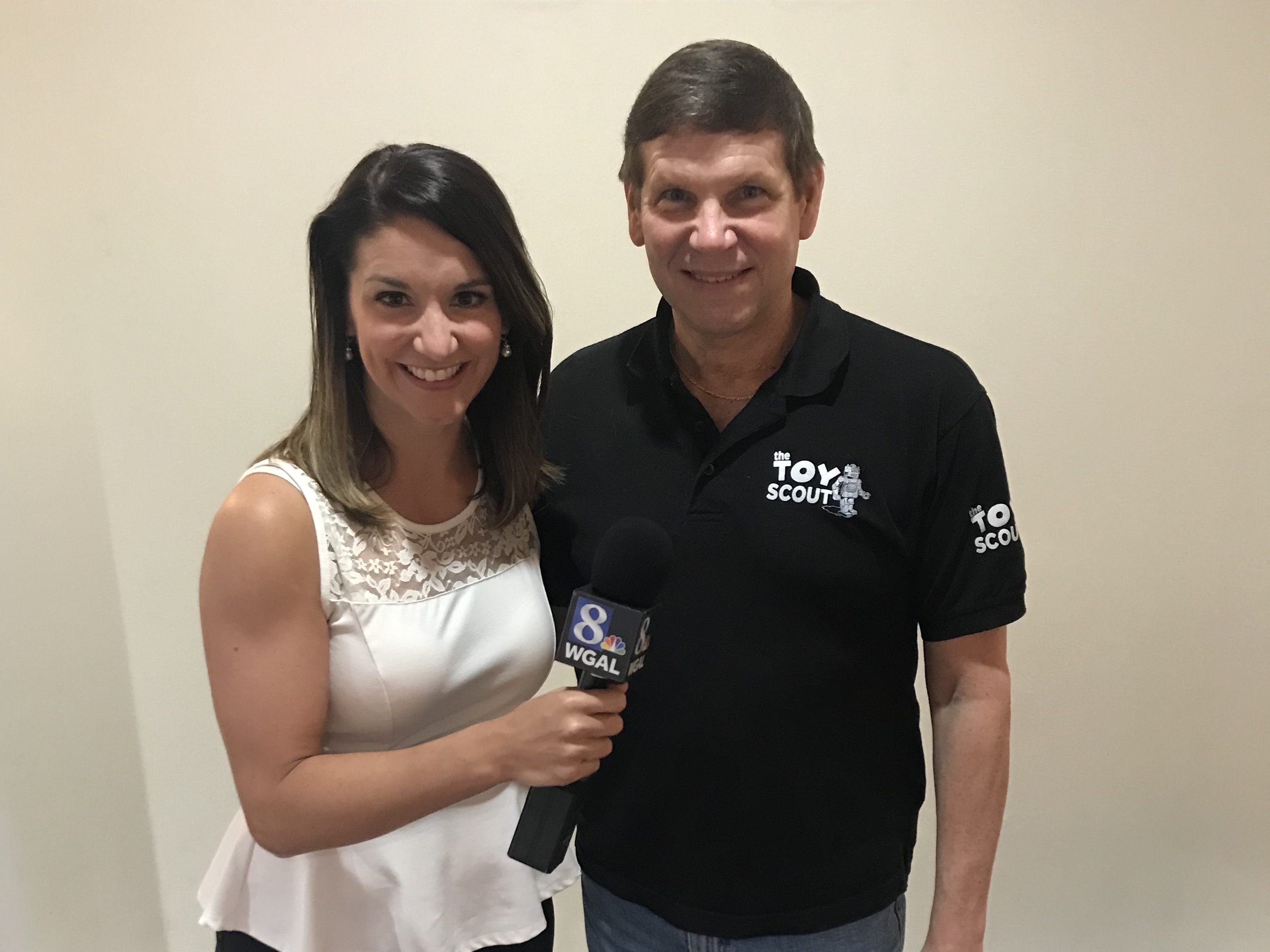 Shannon Murphy, WGAL 8, Lancaster, PA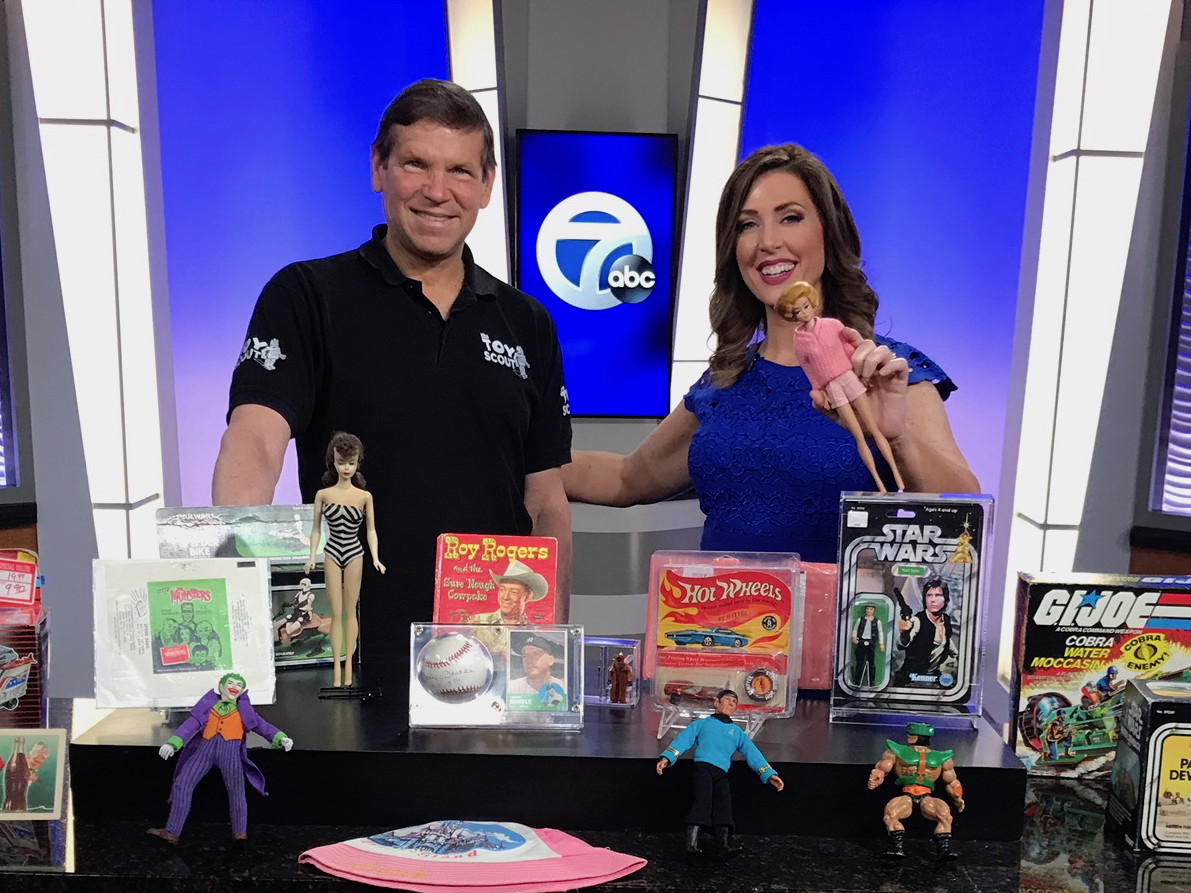 Alicia Smith, ABC 7, Detroit, MI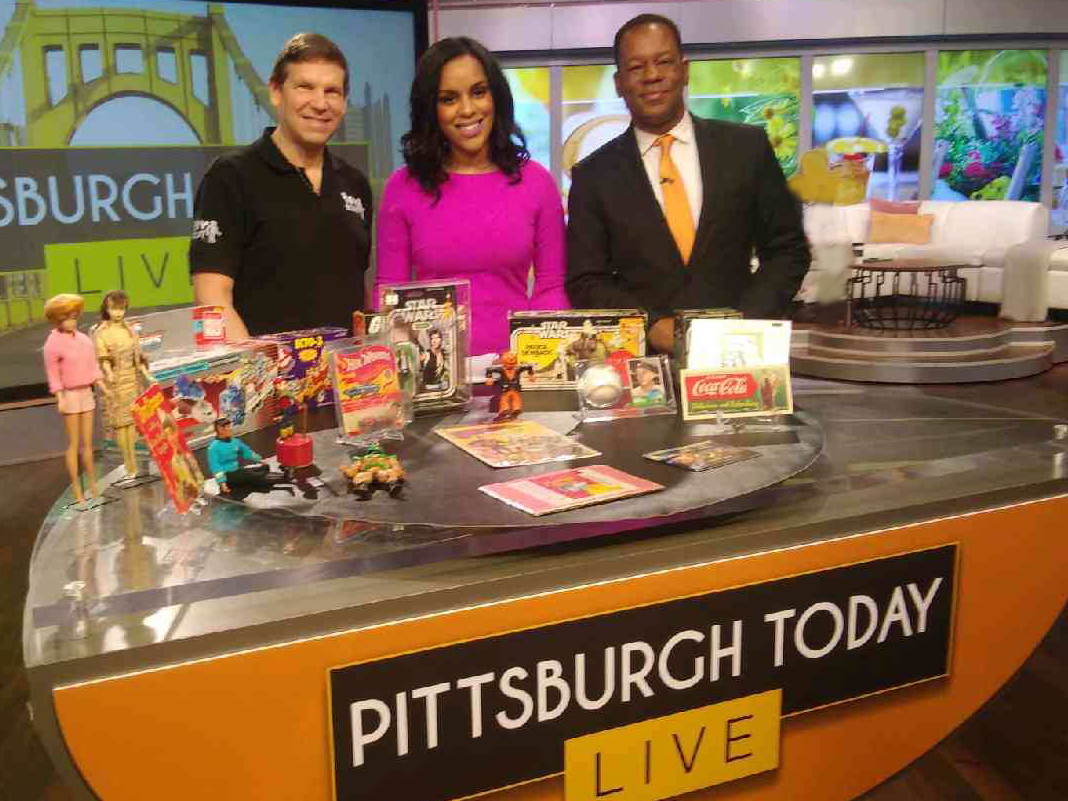 Ron Smiley & Mickey Hood, Pittsburgh Today Live, KDKA 2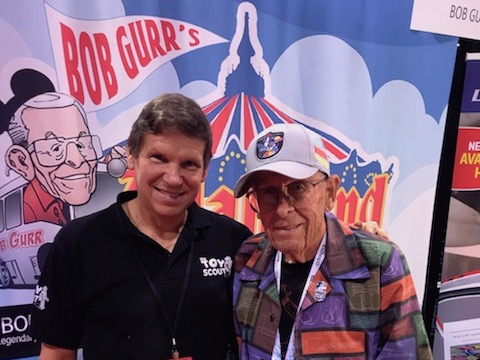 Joel with Disney Legend Bob Gurr, who designed some of the most iconic attractions at Disneyland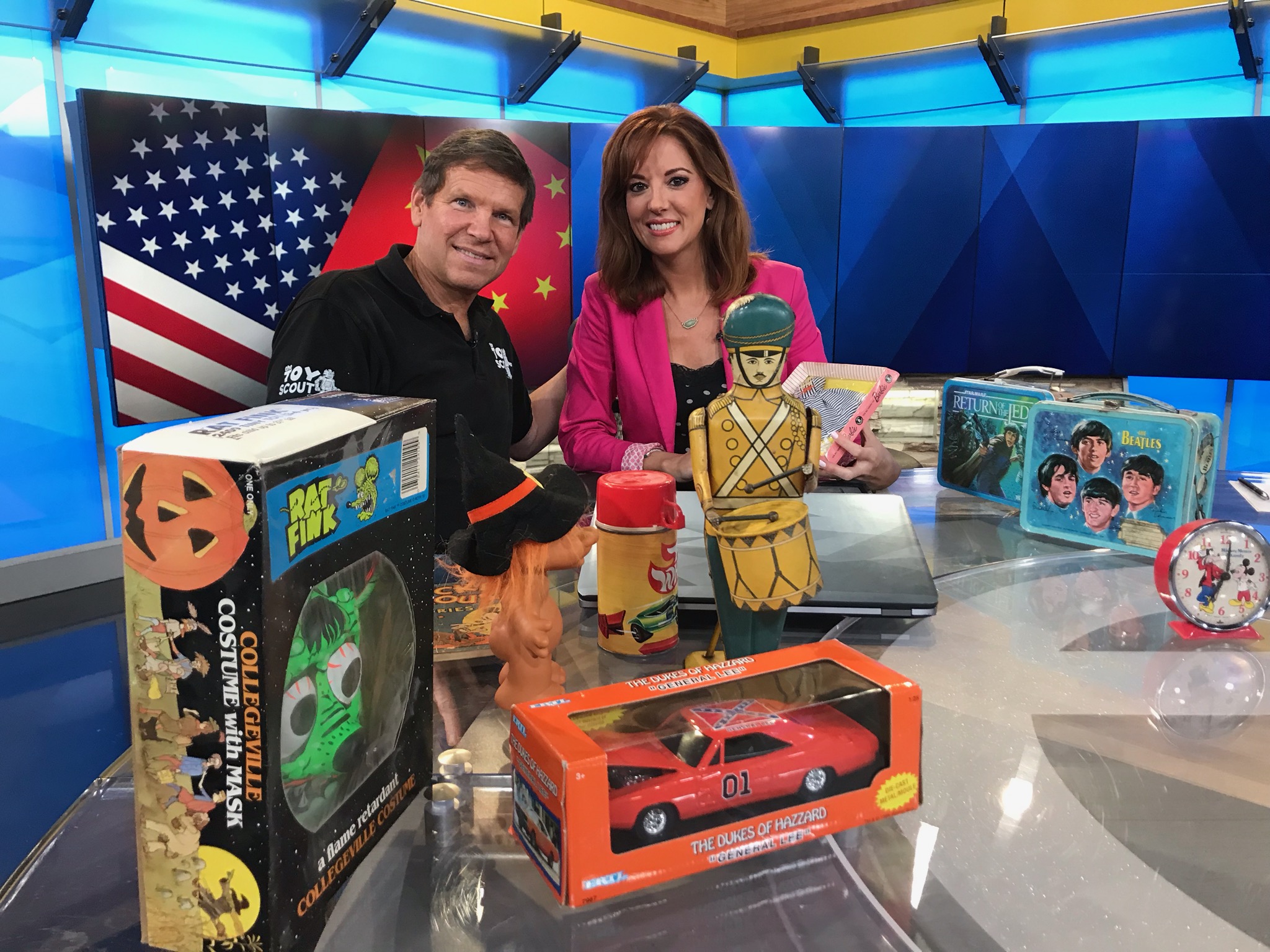 Shelly Ribando, KOAT Action 7 News, Albuquerque, NM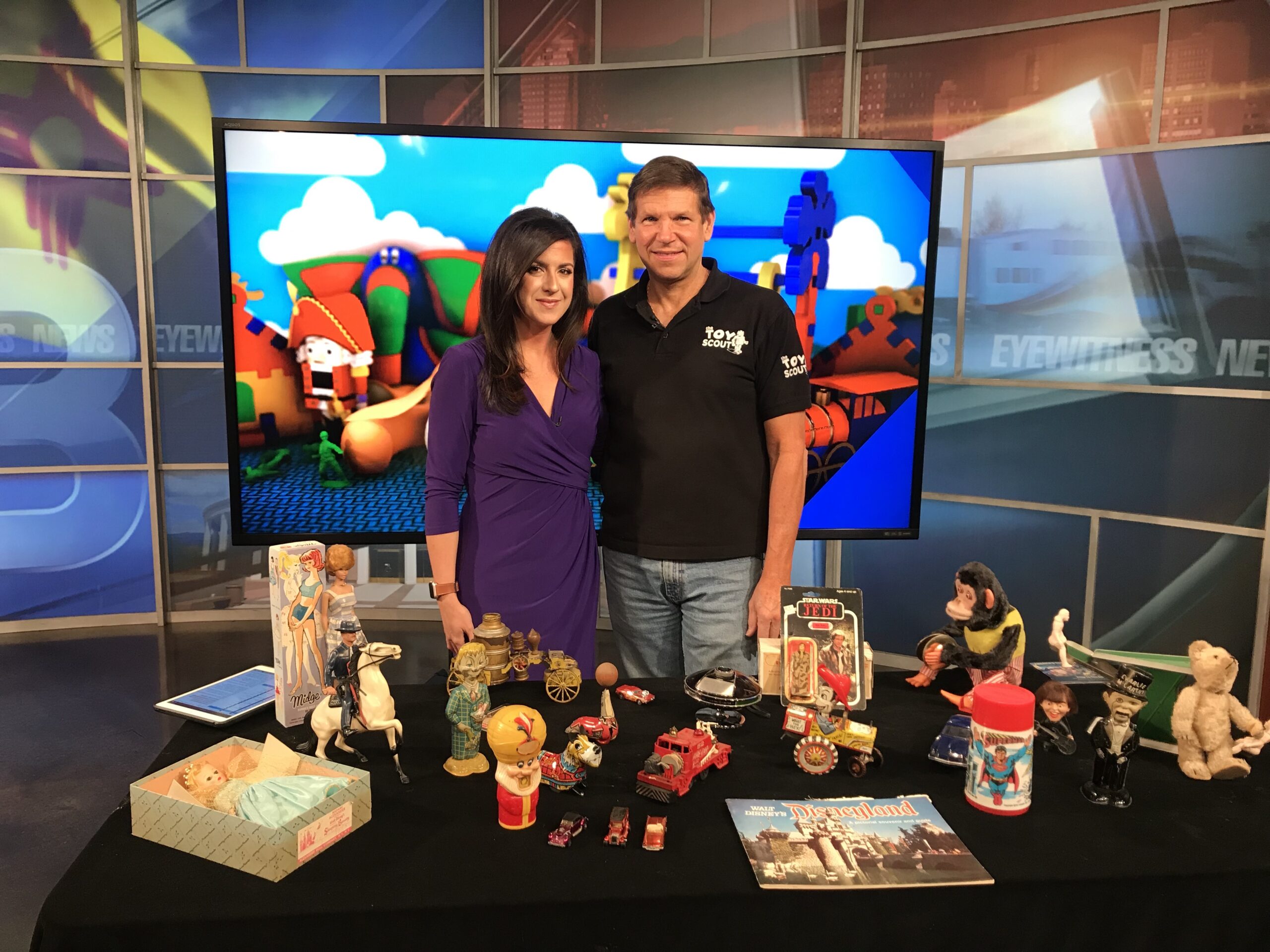 Danielle Todesco, NBC News 4, Albuquerque, NM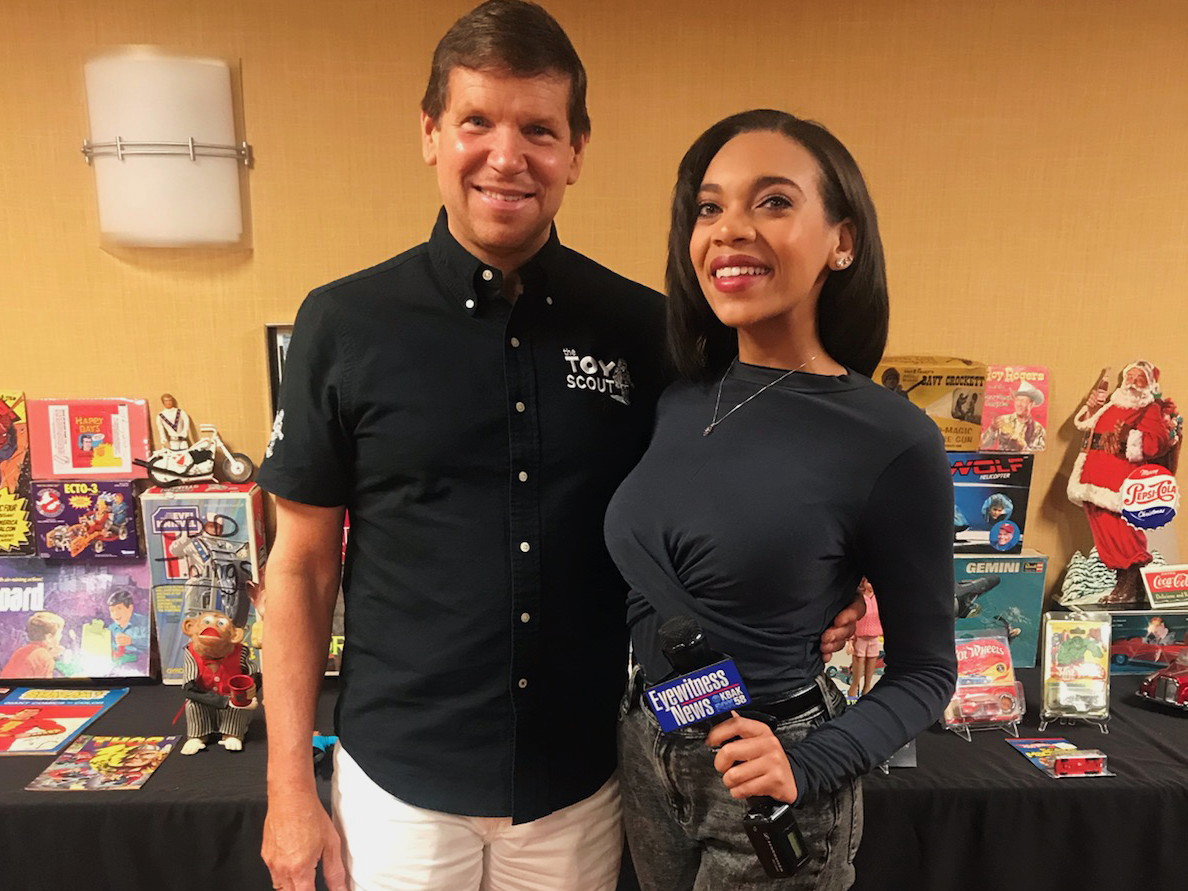 Tyrah Majors, CBS 29, Bakersfield, CA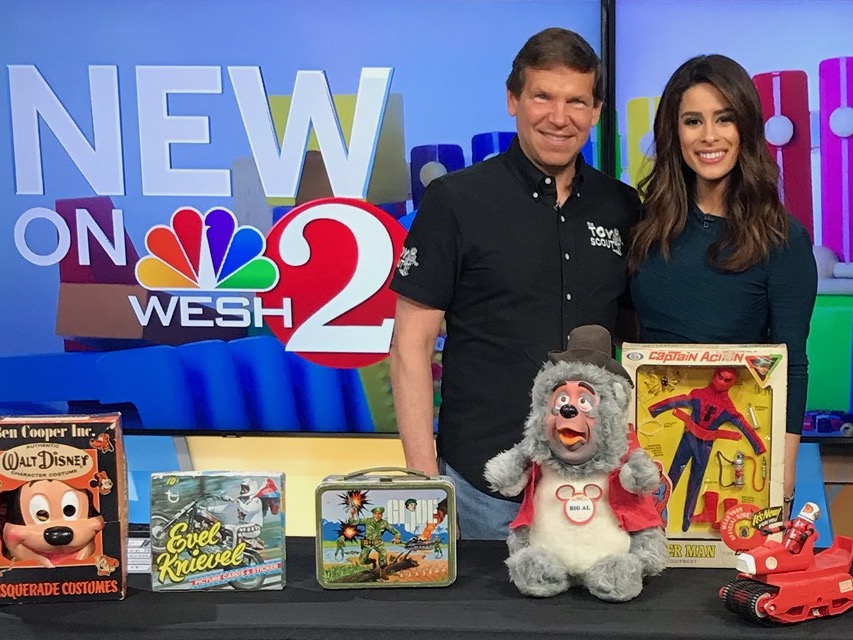 Michelle Imperato, WESH 2, Orlando, FL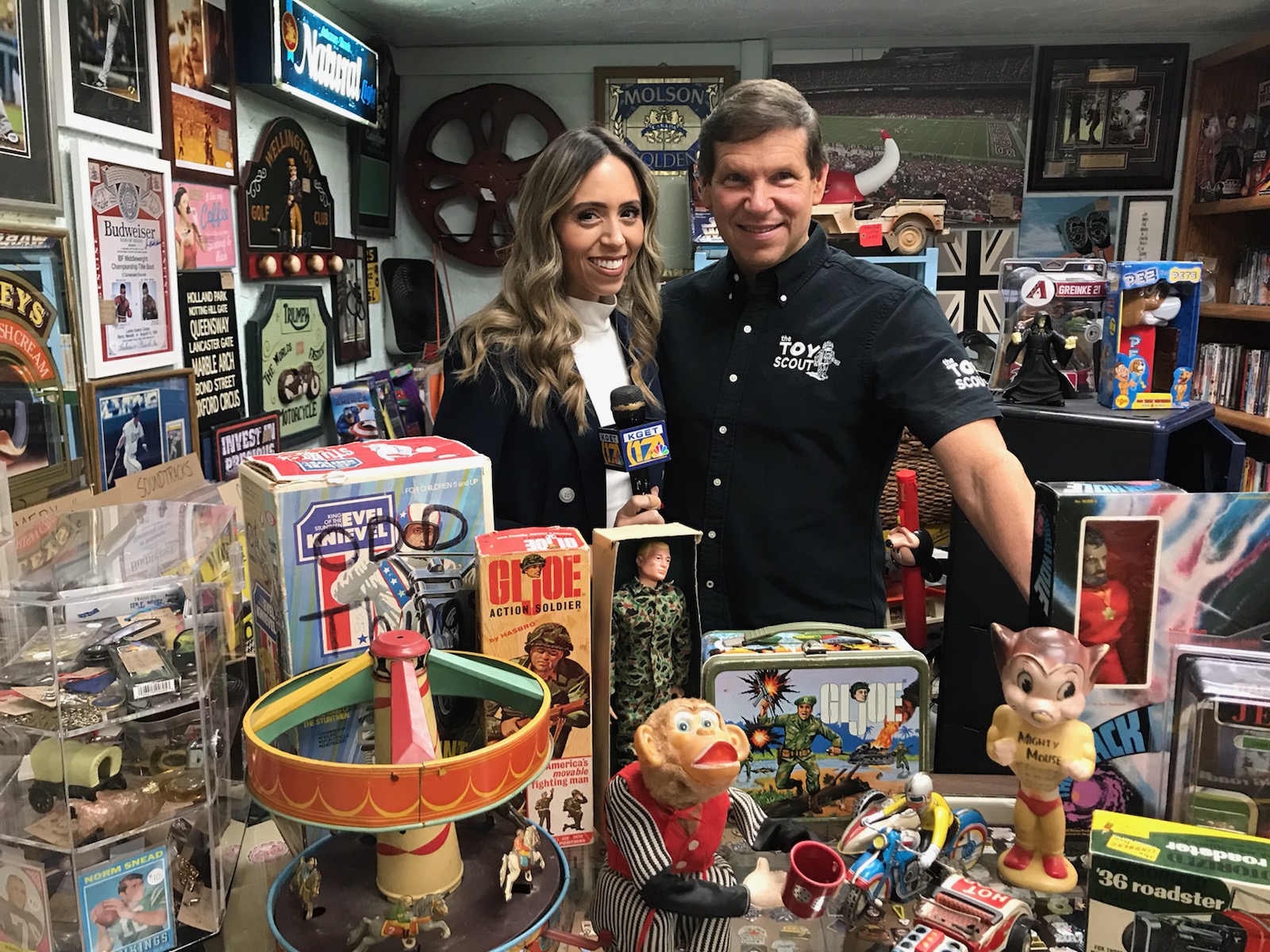 Vanessa Dillon, KGET, Bakersfield, CA
Michael Ikahihifo,  FOX 26 Fresno, CA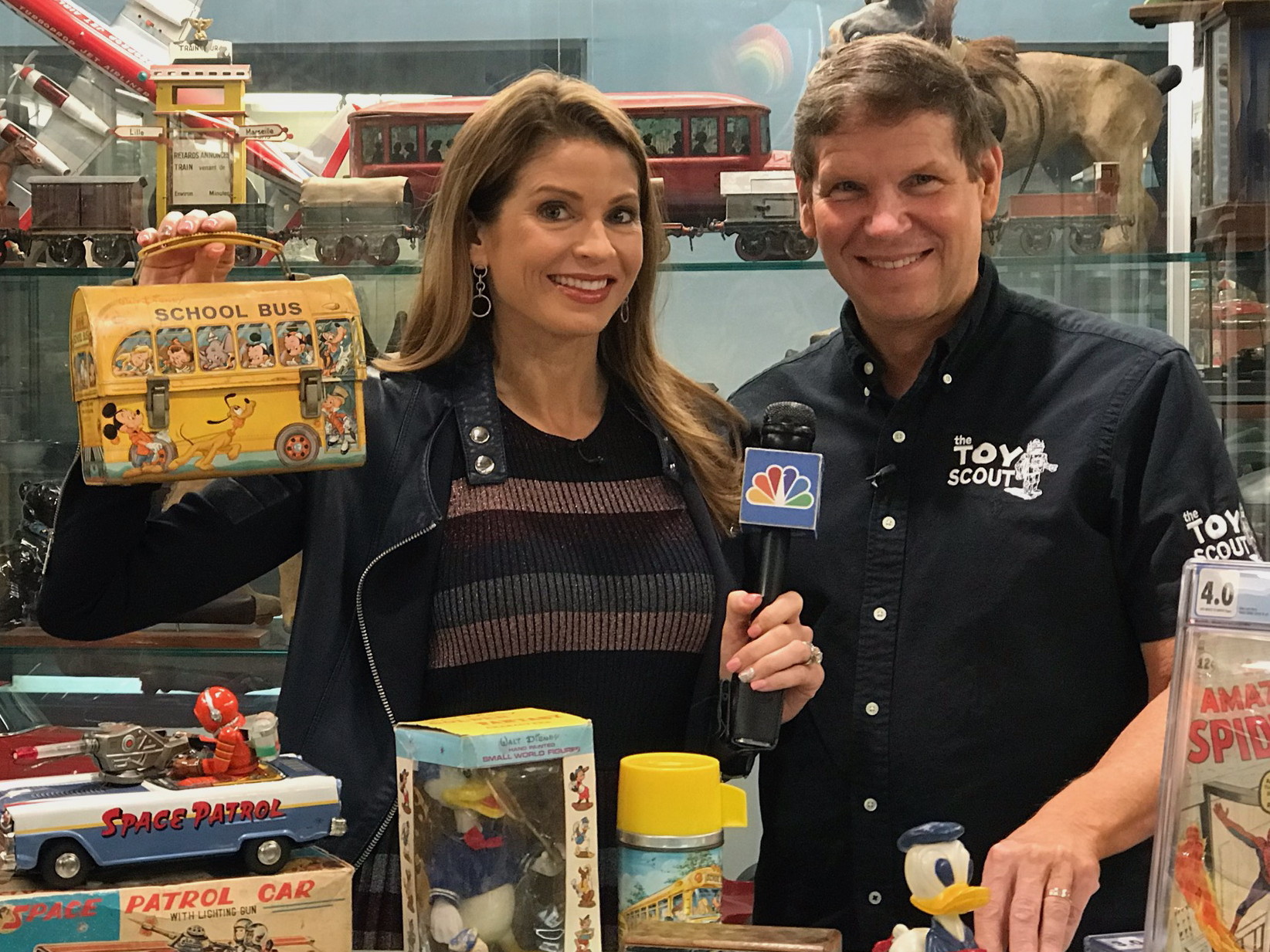 Jen Maxfield, NBC Flagship Station WNBC New York, NY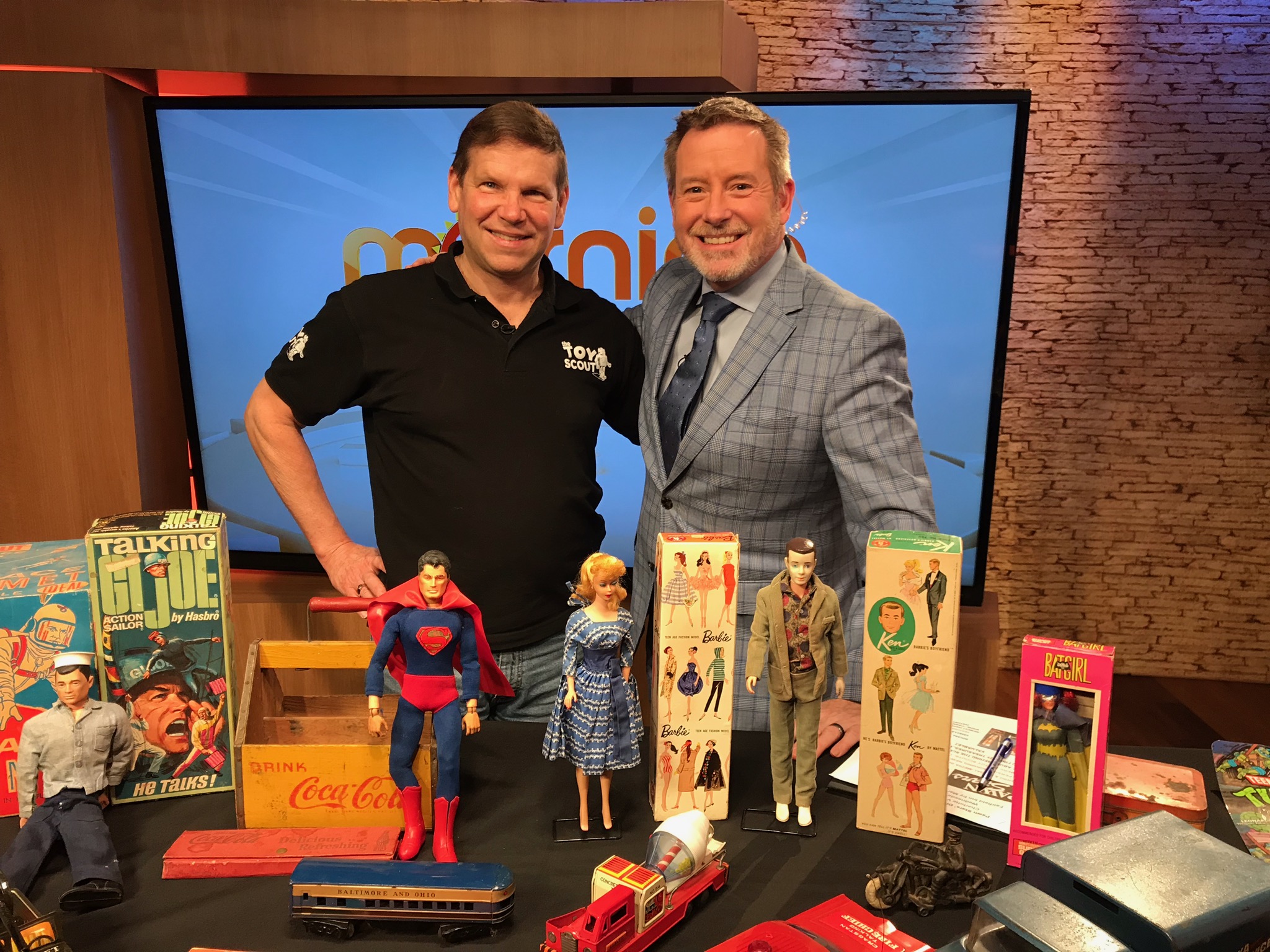 Brett Huntington, WCCB Charlotte, NC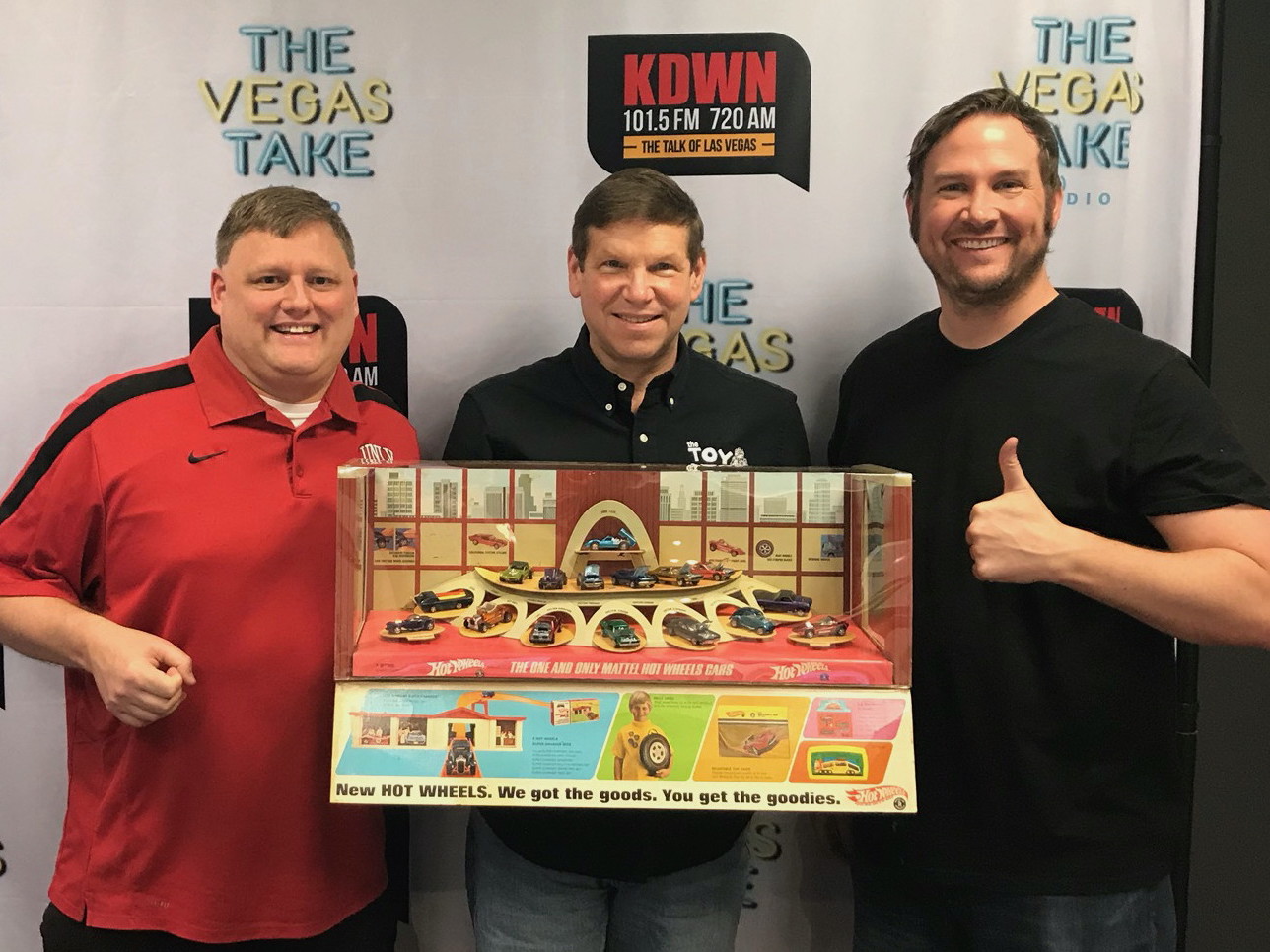 Joel visits the gang at KDWN, Las Vegas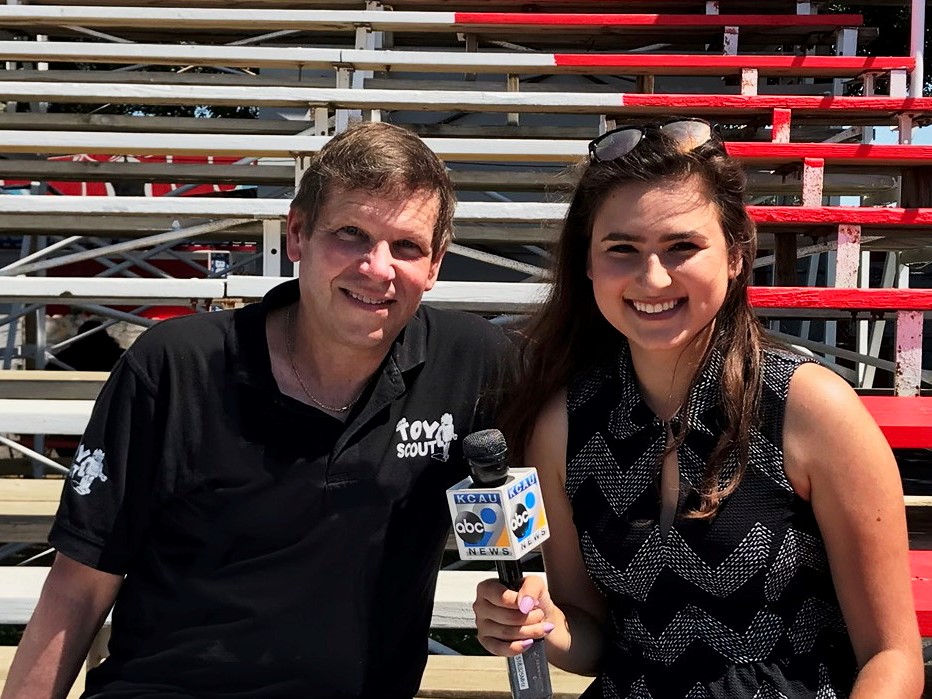 Hannah Adamson, KCAU TV Sioux City, IA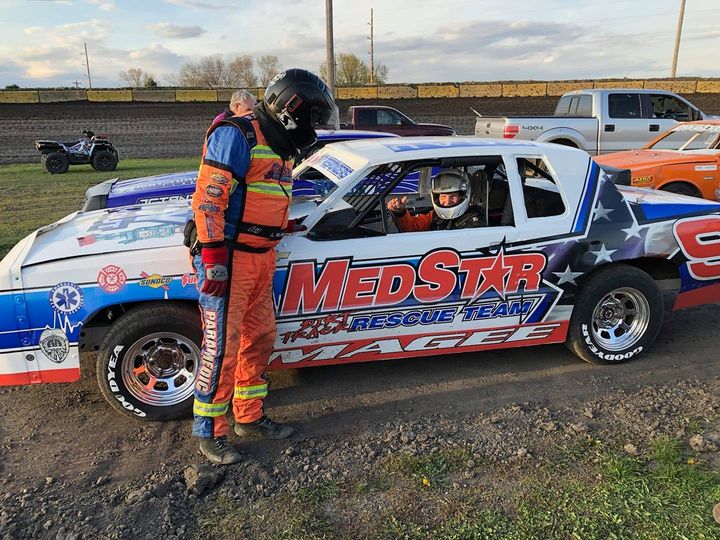 Joel Magee driving the MEDSTAR stock car to a 1st place heat 3rd place A feature. STUNNING ACCOMPLISHMENT WITH A RECORD 35 CAR FIELD AND STARTING AT THE REAR OF THE FIELD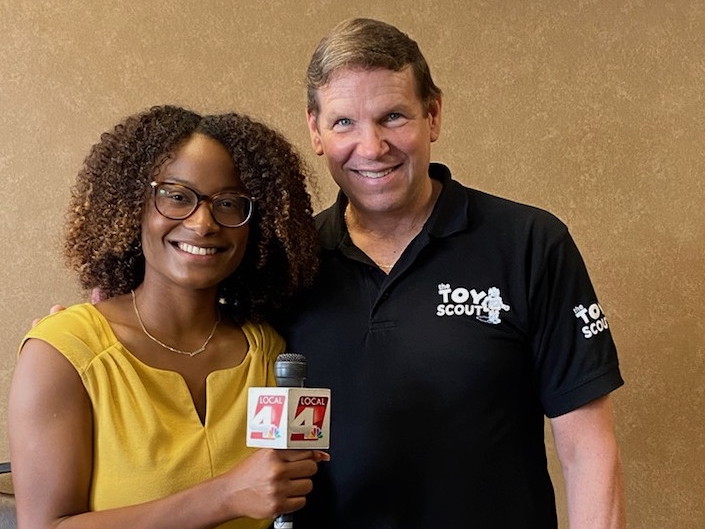 Diamond Nunnally, NBC 4, Grand Island, Nebraska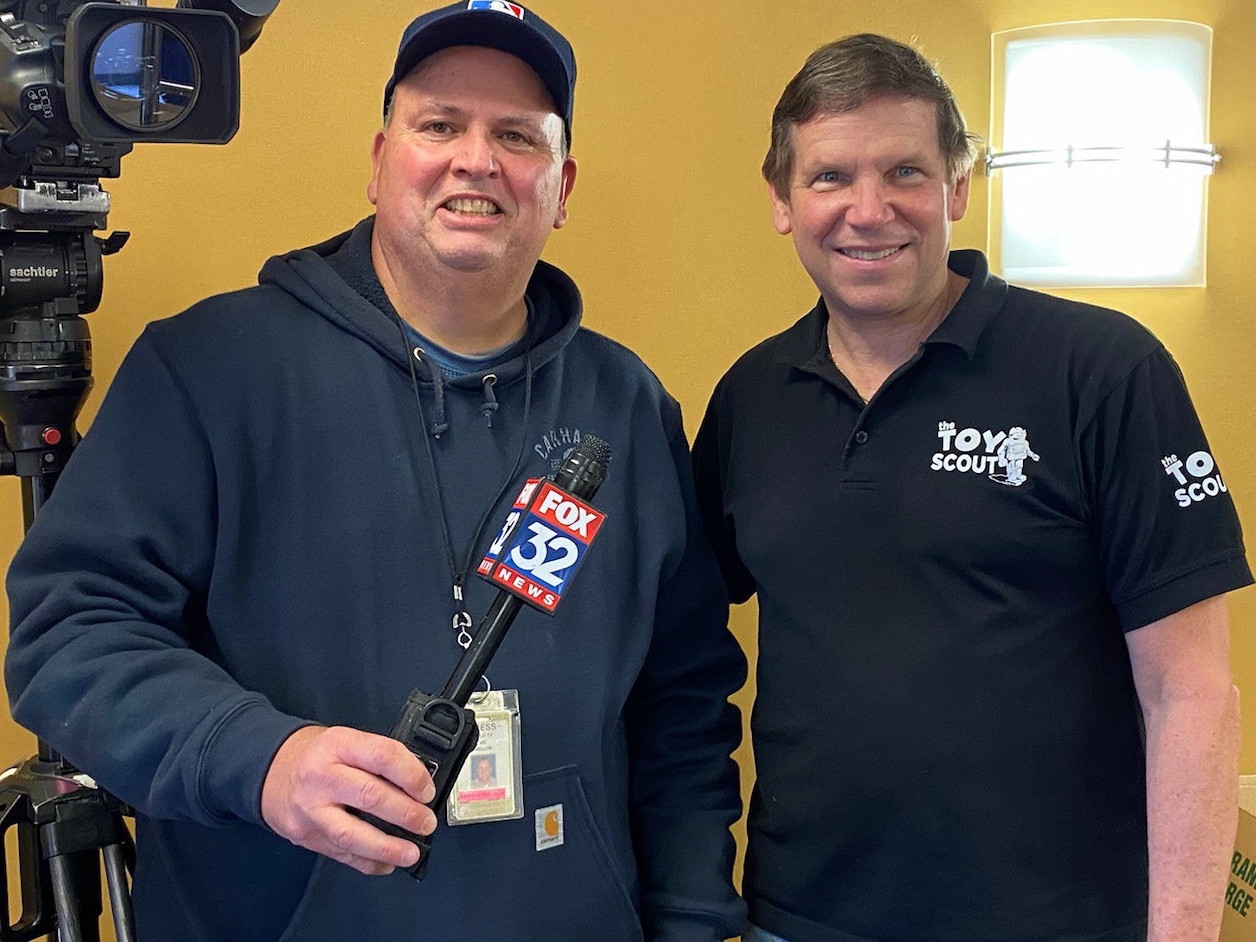 Fox 32, Chicago, IL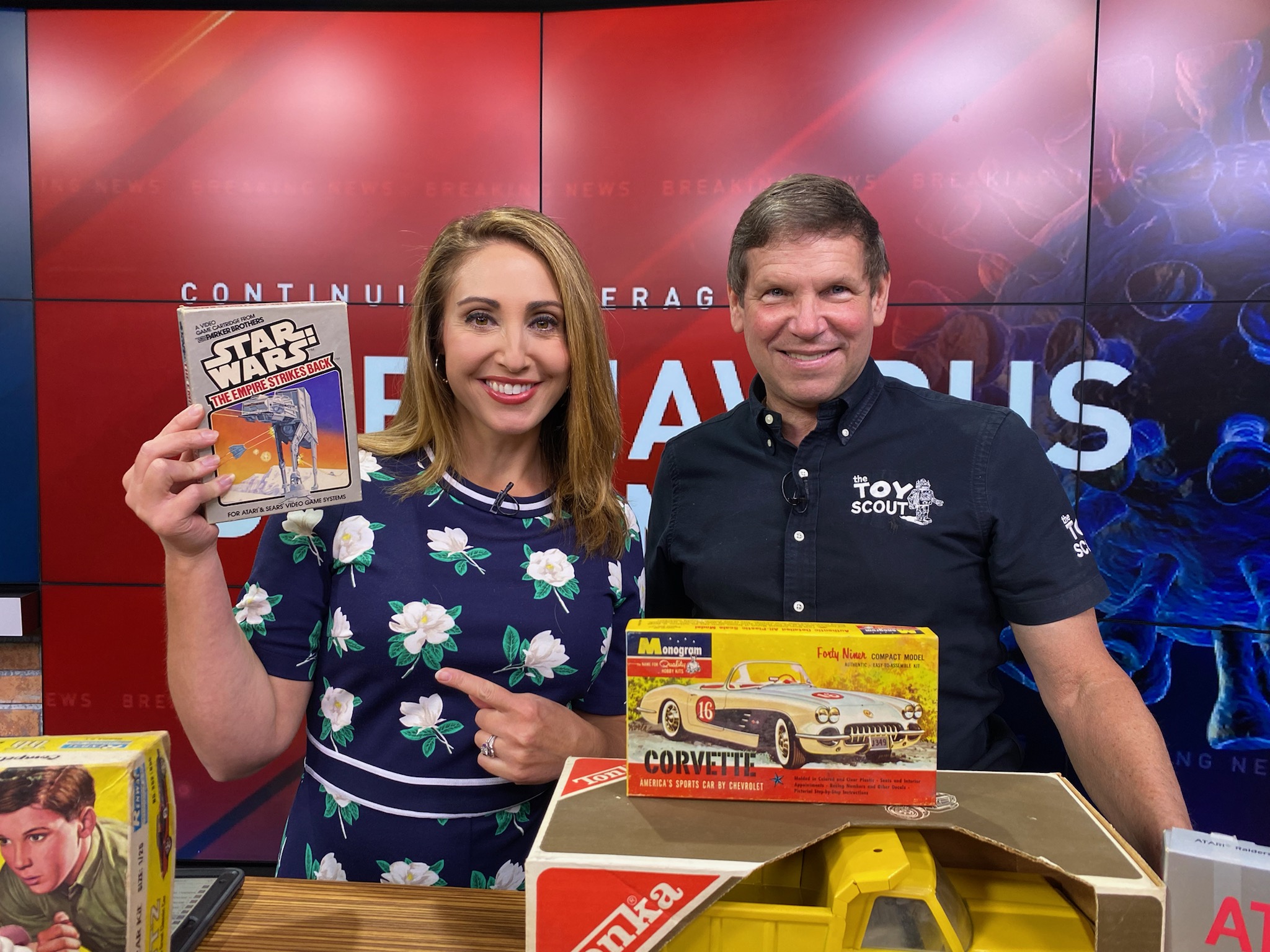 Meghan Mongillo, WKRC Local 12 News, Cincinnati, OH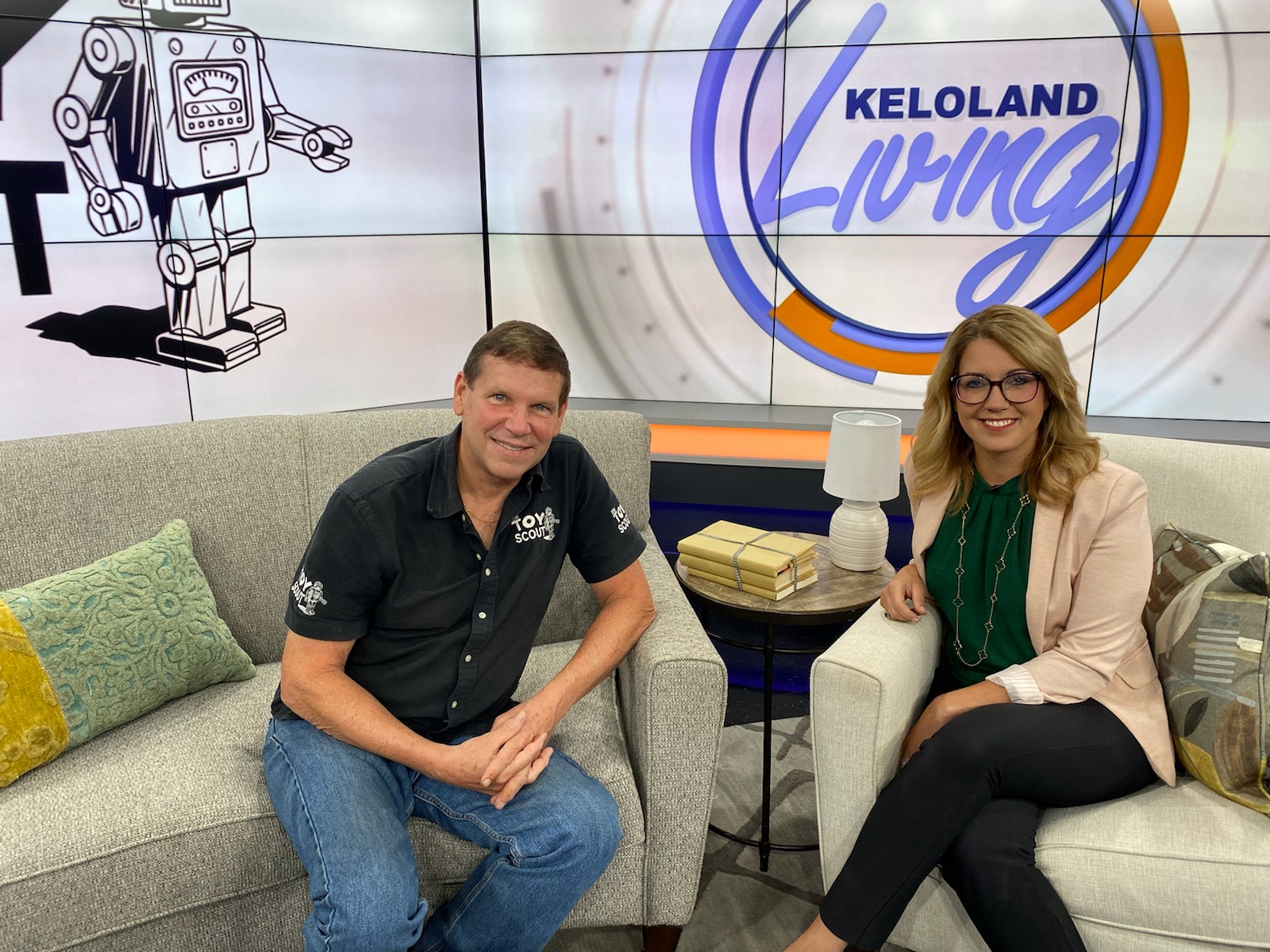 Ashley Thompson, KELO, Sioux Falls, SD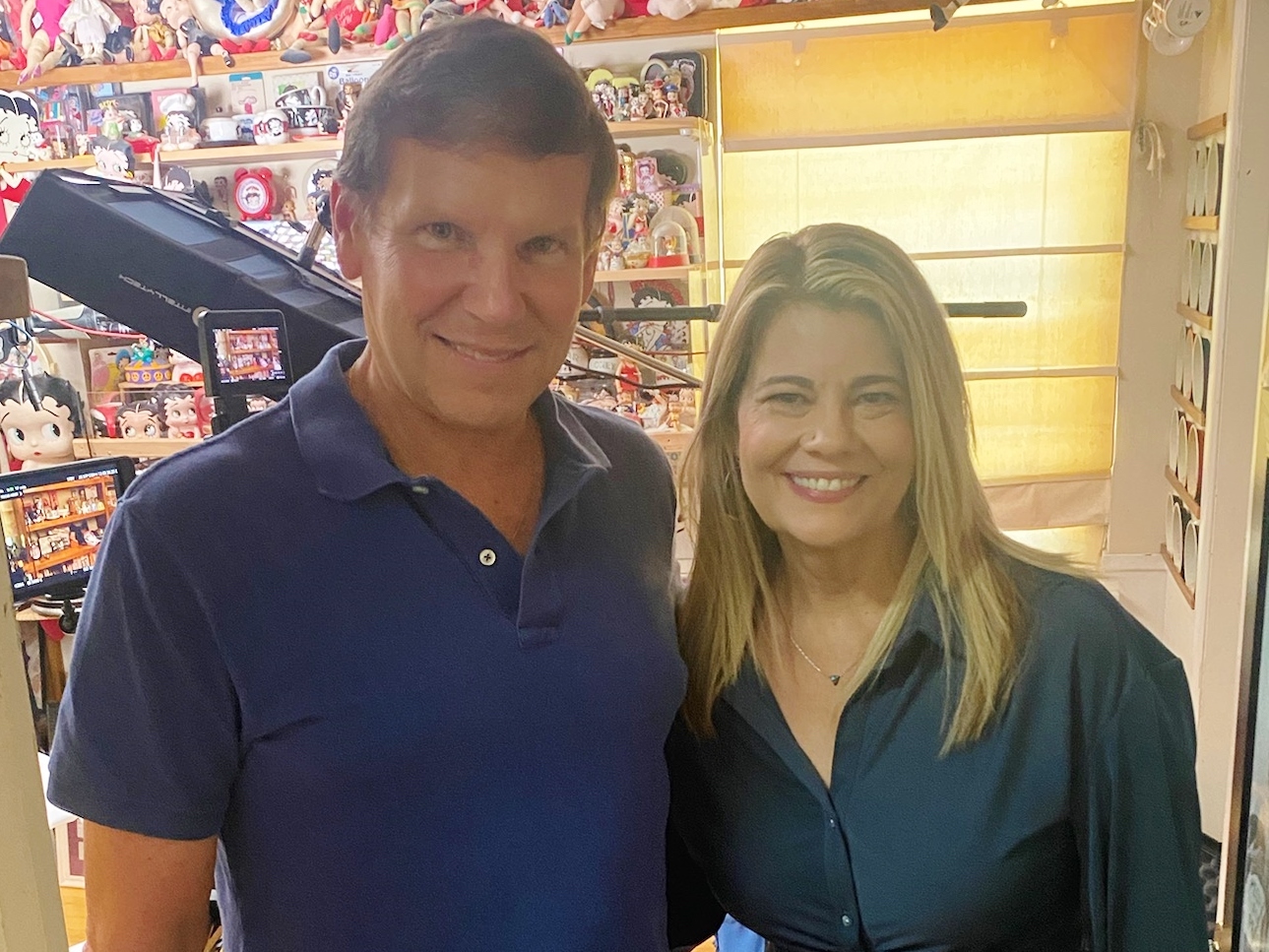 Joel is the new pop culture expert for Collector Call, here with host Lisa Whelchel